IAG offers deferral to drought-hit farmers | Insurance Business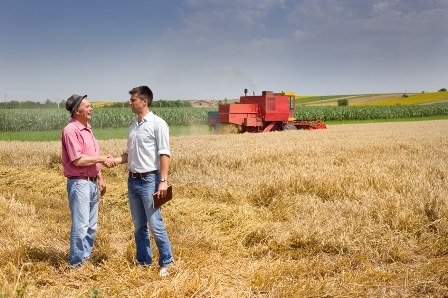 While Sydney was battered with one of the worst storms in recent memory this week, farmers across the wider NSW region are still feeling the effects of this year's record-breaking drought and many brokers have found themselves steering rural clients through times of extreme pressure.
Now, there may be relief on hand for some after insurance giant IAG announced a drought assistance package which gives primary producers the option of deferring their premium payments for up to a year, to ensure continued cover.
"We want to ensure our customers can continue to be adequately insured by giving them options for paying their insurance premiums," said Andrew Beer, executive manager of agri solutions for IAG.
"We believe continued insurance cover is critical in reducing additional risks for their businesses at a time when they are already facing significant difficulties," he added.
The package, which extends across IAG's WFI, CGU and NRMA brands, is available to existing customers in drought-declared regions of NSW and Queensland, who are receiving the Federal Government's Farm Household Allowance as well as drought-related financial assistance from their financial institution.
Beer also encouraged brokers to discuss the option with their clients, who may not be aware that there are additional support options on the table.
"It's important that our primary producer customers are aware that this package is available to them," he told Insurance Business. "A good time to discuss this is when brokers are having pre-renewal discussions with their clients, where they are already talking about their client's future needs and have the opportunity to discuss their current situation."
The offer is available for eligible farm insurance policies due for renewal between November 28, 2018 and November 27, 2019.
"We would certainly encourage these types of discussions so that we can help as many customers experiencing hardship as possible," said Beer.
Beer also noted that the drought relief package provided a means by which brokers could further support their clients, and strengthen their value proposition.
"Brokers play a critical role in ensuring farming clients have the right level of cover because of their unique and complex needs," he told Insurance Business. "Through this Drought Assistance Package, brokers can now offer additional support to our mutual clients during this difficult time."