IB Social: CHOICE divides opinion | Insurance Business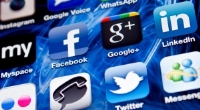 CHOICE research this week revealed that mental health issues are excluded from the vast majority of travel insurance policies from Australian insurers.
The research of 35 policies found only two with a limited mention of mental health and
Insurance Business
readers voiced their opinions.
Commenter md stressed that if customers want the best coverage available, they need to see a broker.
"Most travel policies exclude pre-existing conditions unless you request the cover.
"You are asking consumers to purchase on cover, but everyone wants the cheapest price, you cant have both. If you want the cover you have to pay for it and get the right advice. See a broker!"
John commented that the research only looks at direct offerings so doesn't give a clear picture of the industry offering.
"My issue with CHOICE is that they only seem to review direct offerings. They're reviewing the bottom of the market through to the middle of the market," John said.
"Whilst they don't claim to review every policy in the market, the inference is that their top ranked policy is one of the best in the market. This isn't really the case, the best direct policies are pretty average when compared to a premium personal policy or a commercial policy. Some of the policies that they review should honestly get a 1 or 2 out of 10.
"They seem not to include broker policies because there is no certainty of pricing etc. This is true to a small extent but it also does the public a disservice because top grade policies that address a lot of issues are never reviewed & the public never realise that they exist."
Paul had a radical idea, as the sheer amount of information contained in travel insurance policies can often lead customers vulnerable.
"It really is a bigger issue than mental health. Insurers simply should not be allowed to sell travel cover," Paul commented.
"I am a senior practitioner and a Fellow of
ANZIIF
and I struggle to get my mind around the numerous conditions, exclusions and limitations of travel insurance. Financial Services Reform has been a disaster as insurers can flog their dodgy products through banks and travel agents without the corresponding requirement to give advice.
"CHOICE and other groups should agitate for a level playing field in insurance."
What do you think, should mental health be covered under travel insurance policies? Let us know in the comments below.