ICA chief re-elected to global committee | Insurance Business Australia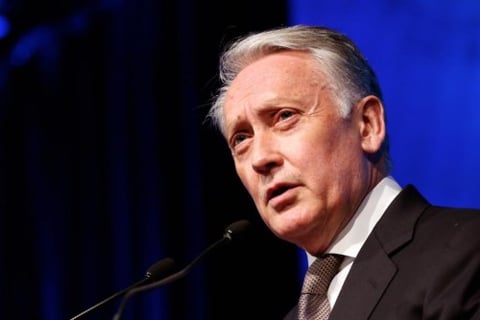 Rob Whelan, CEO of the
Insurance Council of Australia
(ICA), has been re-elected to the Global Federation of Insurance Associations' (GFIA) executive committee, it has been announced.
The five-member committee includes some of the biggest names in global insurance and will be led by Governor Dirk Kempthorne, president and chief executive officer of the American Council of Life Insurers, who was named president.
Whelan has been elected as membership executive.
"GFIA has a close working relationship with the International Association of Insurance Supervisors (IAIS), which plays a substantial role in shaping international and domestic regulatory environments," an ICA spokesperson told
Insurance Business
following Whelan's re-election.
"GFIA also promotes the importance of insurance within the global economy to the G20. Mr Whelan's presence on the GFIA executive committee ensures the interests of Australian insurers continue to be heard in these key international forums."
Joining Whelan and Kempthorne are Recaredo Arias, director general of the Association of Mexican Insurance Companies, who was named vice-resident, Michaela Koller, director general of Insurance Europe, who was named secretary general, and Frank Swedlove, president of the Canadian Life & Health Insurance Association, who is past president.
Bachir Baddou, general manager of the Moroccan Insurance Association, was elected as a regional representative on the executive committee, and Toyonari Sasaki, vice chairman of the Life Insurance Association of Japan, was elected as GFIA's treasurer.
The Turkish Insurance Association was also announced as a new member of the global federation at its general assembly held in Asuncion, Paraguay, last week.
"It is with great pleasure that we welcome our colleagues in the Turkish Insurance Association into the federation, and we look forward to their contributions to our discussions," Whelan said.
The GFIA was founded in 2012 by 32 life and health, property and casualty and reinsurance associations from around the world. It now includes 41 member associations, with interests in 60 countries.
The companies represented account for more than US$4 trillion of total insurance premium, representing approximately 87% of total insurance premiums worldwide.
Related stories:
Industry body warns of potentially severe disaster season
Insurance catastrophe declared for NSW Central West flooding
Image: Insurance Council of Australia