ICA industry forum to support bushfire recovery | Insurance Business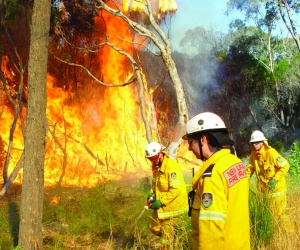 The
Insurance Council of Australia
(ICA) has announced a forum to be held in Western Australia's South West region in a bid to support policyholders in their recovery process.
The forum will be attended by the ICA, insurance company representatives and claims staff, local and state government representatives, the Financial Ombudsman Service and Legal Aid Western Australia.
Rob Whelan, CEO of the ICA, said that the forum is designed to help policyholders through their recovery efforts.
"The aftermath of a natural disaster can be a distressing and overwhelming time, especially for those whose homes or businesses have been destroyed," Whelan said.
"The forum will cover key aspects of the recovery process, including claims handling and assessments, site clean-up, rebuilding and dispute resolution."
Whelan noted that industry representatives will be available to answer policyholder questions.
"Insurance experts will be on hand to answer questions about the process, and will also make themselves available to speak one-on-one to any policyholders seeking further guidance.
"The forum allows for issues or concerns to be identified and escalated with the relevant insurer or organisation."
The forum will be closed-doors and for insurance policyholders only and will be held on February 24 from 5.30pm to 7pm in Harvey.
Policyholders wishing to attend can register by calling the ICA disaster hotline on 1800 734 621, registration is essential.