ICA responds to Australian first cyber report | Insurance Business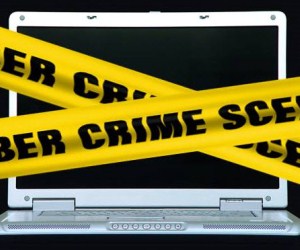 The ICA has responded to a startling new report from the Australian Cyber Security Centre (ACSC) which details the increasing threat cyber attacks have on Australian consumers and businesses.
The ACSC report notes that, while it is difficult to put a figure on the true cost of cyber crime in Australia, the total could be well in excess of $1 billion as the Computer Emergency Response Team (Cert) of the ACSC responded to over 11,000 cyber security incidents across the country.
Worringly, the report also states that 153 attacks were launched against "systems of national interest, critical infrastructure and government," with the energy, banking and financial services, communications, defence and transport industries all featuring in the top targets.
ICA CEO, Rob Whelan, stressed that business can ill afford to ignore cyber security and insurance.
"Australian business can no longer afford to turn a blind eye to cybercrime," Whelan said.
"The ACSC has estimated it costs the country $1 billion a year. Business owners are urged to undertake a detailed risk assessment of potential vulnerabilities and liabilities and to take action to ensure appropriate protection is in place."
The ACSC 2015 Threat Report
details one element of cyber security that Whelan paid particular attention to.
"One example of significant threat is the ACSC's recent warning that a new wave of ransomware emails are targeting Australian government and private-sector enterprises in the guise of emails purporting to be from Australia Post parcel collection and also Australian Federal Police infringement notices.
"The ACSC warned the sheer scale of the attack and the continual use of new domains by the hackers has reduced the effectiveness of domain-blocking as a long-term solution. Once executed, this ransomware encrypts the users' files, including those on networked or shared drives used in the corporate environment, making them inaccessible to the user."
The report, which is the first ever to detail to the public the national cyber threat, issues a stark warning to all businesses in Australia.
"The cyber threat to Australian organisations is undeniable, unrelenting and continues to grow.
"If an organisation is connected to the internet, it is vulnerable.
"The incidents in the public eye are just the tip of the iceberg. Australia must be vigilant and proactive in its approach to cyber security, investing resources to meet the challenges of a complex cyber environment."
To read the full report,
click here
.