icare announces upcoming conference and awards | Insurance Business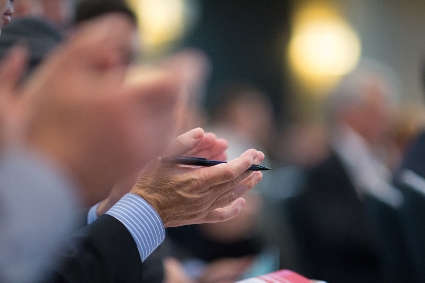 In a bid to empower NSW government agencies to better manage workplace risk, icare will be holding the TMF Risk Management Conference and the annual TMF Awards for Excellence.
The conference and the awards will take place on 5-6 September at the Hilton Hotel, Sydney.
"icare's goal is to protect the safety and wellbeing of workers, and a primary way we achieve that is by supporting NSW government agencies to further enhance workplace safety, build capability and tailored safety regimes and be there when an accident does happen," said icare NSW CEO Vivek Bhatia.
"The TMF awards and conference provides the opportunity to recognise safety innovation in the public sector and to share knowledge so together we can improve the safety culture in NSW."
Themed 'Sustainability: A holistic approach to risk management', the conference will feature a range of industry experts, including:
Sam Mostyn, president of the Australian Council for International Development
Dr Stefan Hajkowicz, CSIRO principal scientist
Dr Catherince Ball of She Flies & Remote Research Ranges
Amanda Keogh, icare Foundation GM
"Coupled with the conference, the TMF awards program provides the platform to recognise and encourage innovative approaches to reducing risk," said Tim Plant, icare group executive, self insurance, community and innovation.
"We want to empower our government agency partners to 'think outside the box' and develop clever ways to reduce the numbers of claims, incidents, and injuries within their agencies."
Plant added: "The TMF awards and conference are a key offering of icare's partnering program with our government agency clients and I encourage participation as we together strive to improve workplace safety in NSW."
Related stories:
icare moves to cut approval times within the NSW workers' compensation scheme
icare and EML-backed seminar drives improved management of mental illness