icare lifetime care on its 10th year | Insurance Business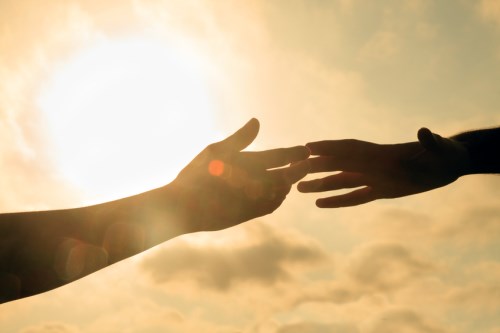 An insurance and care service provider celebrates this month the 10
th
year of its lifetime care and support scheme which provides treatment, rehabilitation, and care for people severely injured on NSW roads − icare lifetime care.
Over the last 10 years, icare lifetime care has served the diverse needs of its more than 1,500 customers, the youngest of which is a one-year-old baby and the oldest is a 94-year-old senior citizen.
Vivek Bhatia, icare CEO, said icare lifetime care's pioneering customer-centric approach has made it a true leader in the care industry: "icare lifetime care is focused on ensuring that every one of its 1,100 participants living with spinal cord injuries and traumatic brain injuries have the best range of services and support that meets their needs."
"We recognise participants and their families are central to planning treatment, rehabilitation, and care services. We put the customer at the center of planning and decision-making as soon as possible after injury, using specialised service providers."
"Testament to its industry leadership, the customer-centric operating model of icare lifetime care has been emulated as a design of best practice by, among others, the National Disability Insurance Scheme and our own exciting new initiative, icare workers care," Bhatia said.
Some of icare lifetime care's achievements include:
pioneering vocational intervention programs to help people with spinal cord or brain injury gain new life skills and work fitness;
developing specialist supported accommodation for people with severe injuries at locations which include Blacktown, Ermington, Liverpool, Revesby, Broadmeadow and Coffs Harbour;
introducing the new 'My Plan' individualized planning tool to provide participants greater control of their care;
establishing innovative approaches to deliver world-class facilities, such as the not-for-profit Sargood Centre partnership; and
leadership in icare's Back on Track pilot mentoring program, partnering scheme participants with Paralympic champions in a supportive and mentoring environment.
Don Ferguson, icare EGM, said icare lifetime care continues to seek new and innovative ways to provide individualised services. Its most recent undertaking involves a partnership with Carers NSW to deliver its first specialised programs to the families of people with severe injuries.
"This new partnership with Carers NSW will provide valuable coping and life-skills to the families of customers and demonstrates that icare lifetime care continues to push the boundaries of service excellence," Ferguson said.
"I feel privileged to have been a part of the evolution of Lifetime Care and to work alongside passionate people committed to making the lives of severely injured people better," he said.
Related stories:
Icare announces new partnership
CASE award winners announced