icare talks about workplace health and safety at McCain Food Lisarow | Insurance Business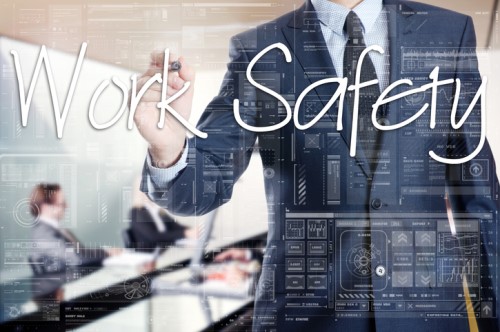 icare has helped raise awareness of workplace safety at McCain Foods Lisarow through its Paralympic Speakers Program.
The program saw Paralympic powerlifting champion Kahi Puru share the story of his workplace injury to McCain employees during the company's full safety day, which was held to re-induct and re-engage them on workplace safety after a four-week shutdown.
"I've experienced first-hand the devastating effect of a workplace injury and the ramifications it has on your loved ones and your workplace," said Puru, who was 29 years old when he lost his left leg after being crushed by a forklift at work. "By sharing my experience, I can make people more safety-aware. Being able to prevent one workplace injury is worth its weight in gold. I wanted to reinforce with the guys at McCain that life is precious, and they should never be afraid to speak up about unsafe situations in the workplace."
Nicola Dorman, HR manager at McCain Foods, said Puru's talk formed a crucial component of McCain's full safety day.
"His experience brought it home to our people just how horrific and long-lasting a workplace accident can be," Dorman said. "Kahi's personality and humour resonated strongly with our employees and we've had great feedback about the program. We've already started to see a positive change in safety behaviour across the [Lisarow] site."
Jason McLaughlin, icare general manager for loss prevention and pricing, workers' insurance, said icare's Speakers Program "empowers employers to help their employees understand the 'why?' around injury prevention," as he stressed that "there really is no better investment" than providing employees with "the training and tools they need to operate a safer work environment every day."
"Putting injury-prevention first means employers can increase productivity, improve their return to work outcomes, and ultimately lower their workers' insurance claims and premiums," McLaughlin said.
Related stories:
icare makes $5m investment call
icare and APC host wheelchair basketball challenge