Ignoring technology not an option | Insurance Business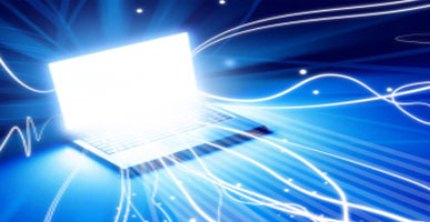 A leading insurance technology expert has said that those in the industry that ignore technology do so at their own risk.
Bob Dunn, country manager for enterprise content management company OnBase, said that companies in the Australian market that aren't looking to technology will soon find themselves struggling.
"In the insurance market, it's very clear that it won't be the big that eat the little, rather, it'll be the fast who eat the slow," Dunn said.
"The Australian insurance sector is becoming increasingly competitive, and those who survive are the companies that are going to have efficient technology processes in place."
Dunn stressed that technology is helping across the industry in a variety of ways and those that look back to the old way of doing things could be costing themselves when it comes to their profitability.
"Technology is helping companies better adhere to industry regulations by automating tasks that halve the time of completing claims processing," Dunn continued.
"It also allows employees to access documents 24/7 leading to better business performance and happier customers.
"Gone are the days where problems were fixed by hiring more people or adding more people to complete manual processes. This in the long runs leads to increased costs and opportunities for human error to occur.
"OnBase research has revealed companies that invest in technology enjoy up to 20 per cent increased profitability, which can be attributed to more efficient processes and better customer service," Dunn said.
While many in the industry are already grappling with technology and its effect on the ever-changing market, Dunn warned that companies cannot rest on their laurels if they wish to keep pace over the coming years.
"Most companies at the forefront of the industry have already integrated technology into their business processes to position their customers as their number one priority," Dunn said.
"Companies that have better customer service currently hold the competitive advantage, but if business procedures are not as advanced as those at the forefront, that advantage will quickly transfer to companies that do."