Inaugural CGU-backed LGBTIQ fun run set to attract more than 5000 | Insurance Business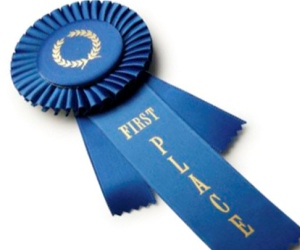 The inaugural Move In May fun run, sponsored by
CGU
, is set to take over Melbourne this weekend with more than 5000 runners expected to attend the event.
In October, the major insurer announced that it had signed on to sponsor the event which is Australia's first fun run designed to promote equality for the lesbian, gay, bisexual, transgender, intersex and queer (LGBTIQ) community.
Donna Walker
, executive general manager broker business,
IAG
commercial insurance said CGU was proud to put their name to the event.
"CGU is proud to be the naming rights sponsor of the inaugural Move in May," Walker told
Insurance Business.
Walker noted that equality for all in the workplace, including the LGBTIQ community, will help strengthen work places across Australia and allow businesses to tap into a broader talent pool as a result.
"If we can create a working environment that encourages people to be their whole selves at work, we will have a far greater opportunity to attract and broaden our talent pool and tap into the richness of perspective and experience that comes from a diverse workforce," Walker said.
"By diverse workforce, I mean the people that work with us should truly reflect the communities where we live and work.
"If we can achieve this, we will bring so much more creativity and diversity of experience into the workplace and be better placed to take advantage of future business opportunities."
Walker stressed that studies back greater equality to have an impact on business as they look to expand and grow in different markets.
"The value of a diverse workforce is backed-up by numerous studies including the
Harvard Business Review
which recently found that companies with a diverse workforce and leadership, and which were also inclusive, were 45% more likely to report an increased market share and 70% likelier to have captured a new market," Walker continued.
Move in May is run by non-profit organisation Stand Up Events which holds educational events and runs programs to help raise awareness of the inequality within Australian sporting culture.
The fun run will be held on Sunday 22 May 2016 and the event will be held in Melbourne, around The Tan of the Botanical Gardens, for more information visit the Move In May
website
.