Incoming CEO reveals plans at Aon | Insurance Business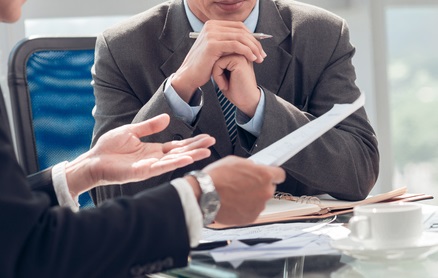 In his first interview since being announced as incoming CEO at Aon, James Baum told Insurance Business that he believes his job is to "capitalise on the momentum" out-going CEO, Lambros Lambrou, has been able to develop.
"I'm not so sure I'm ready to tell you where I will take Aon, I'd rather just say that I have been very much part of the strategic direction of the organisation as it stands today," Baum told Insurance Business. "For the immediate future I would suggest we continue on that same path."
Baum stressed that in his previous role as managing director, commercial, as well as chairman of Aon Broking, Pacific, he "worked closely" with Lambrou on the direction and strategy of the business.
Lambrou told Insurance Business, that given Baum's experience with Aon's business in Australia, he was the ideal successor.
"James has a pretty unique purview given that he has worked in pretty much every part of our business in Australia and is also well connected globally, having sat on a number of global committees, whether it be on the broking side or other aspects of our business," Lambrou said.
"He is passionate about our business and he has worked with me and the other leaders within the business to create the plans that we have launched, the strategies and the investments we have made. I think he comes into the role with a lot of energy, passion and excitement but also a similar ethos around wanting to help to deal with some of the opportunities and/or challenges [in the future]."
Baum noted that while the industry does face a variety of challenges and opportunities over the coming years, diversity remains an area it needs to do more on.
"I think we need to be talking about where we are at with diversity within the industry and be far more open about how well or 'not well' we are doing and really take advantage of the one thing that we all understand, which is if we have got more diversity of thought at the table a lot of those innovation challenges and a number of other challenges will be far more easily solved," Baum said.
Lambrou noted that the finer points of his new role within the global Aon organisation are still being worked on but he revealed he would be based in New York. Baum will take the reins of the organisation during Q2 of 2018.


Related stories:
Aon announces new Aussie CEO
Aon announces new head for commercial business