'Incumbent' insurers struggling to keep up with new market entrants | Insurance Business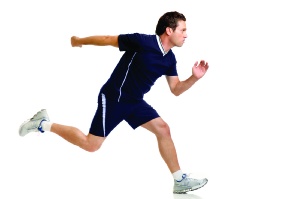 New market entrants are changing the competitive landscape and using technology to transform the traditional insurance business model and "incumbent" insurers are struggling to keep up.
This is according to a global survey of 321 insurers – including a third from Asia-Pacific – conducted by the Economic Intelligence Unit. It found that 86 per cent of insurers are still challenged by legacy IT issues, with 93
per cent
saying they need a new IT infrastructure to integrate and manage data and only 38
per cent
are "very effective" at turning multiple data sources into "actionable insights".
The survey was conducted in conjunction with financial services company State Street. Pete Thurmond, State Street's head of insurance sector solutions in North America for State Street, urged insurer to turn data "from a liability into an asset".
He added: "However, misaligned objectives may be holding insurers back with only 28 per cent of respondents agreeing that their technology and business goals are in synch. To access new client segments and counteract new tech and data-driven competitors, it will become increasingly important for insurers to focus on collecting and analysing data to understand consumer behaviours and deliver tailored products that match those needs."
On a positive note, the report found that to meet that demand and access new customer segments, 58
per cent
of insurers are investing in customer relationship management systems, 57
per cent
are investing in social media tools and 50
per cent
are investing in technology to capture new customer insights.
Respondents spoke of their plans to expand their investments into alternatives (21
per cent
) and emerging market equities (53
per cent
). However, less than two thirds (58
per cent
) are very confident their current technology and operating platforms can support these changes to investment strategy and only nine percent rank as "excellent" their ability to integrate investment data from multiple sources to achieve a comprehensive portfolio view.
The report suggests part of the problem is the cultural divide separating the IT function from the rest of the business. Only 36
per cent
of respondents who identify as business managers agree that technology managers are flexible in the face of changing business needs and 22
per cent
strongly agree that technology managers are proactive in proposing new, innovative solutions.
Around 26
per cent
of respondents who identify as technology managers strongly agree that business managers readily take advantage of new technologies, and only 18
per cent
agree that senior leaders in their company give technical initiatives the priority they deserve.
"To bridge the digital divide, both technology and business managers must be proactive in proposing innovative solutions, prioritising technology advancements and offering actionable data and to support these changes to investment strategy," Thurmond concluded.