Independent brokerage launches direct consumer facing business | Insurance Business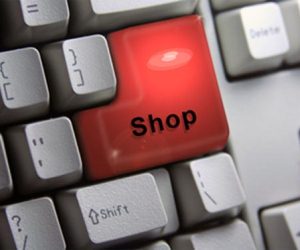 Sydney-based brokerage IC Frith has launched a direct consumer facing business, Brightside Cover, which it says is the first of its kind in Australia.
Brightside Cover enables consumers to purchase protection for their appliance, electrical and mobile products online as well as purchase cover for home emergencies.
Simon Cook, CEO of IC Frith said: "With Brightside we've got a new, fresh and scalable brand that will always be differentiated by our core offering and capability of extended warranty and it drives the direction of achieving two of our strategic objectives: The first is to diversify our client base and the second is to get traction in the business delivery via the internet."
"We see that as a broker of our size, we need to have a reasonably sized online distribution business as part of our arsenal".
Brightside Total Product Cover combines up to four years extra cover for faults and failures after the manufacturer's warranty expires, with accidental damage cover for drops, spills and life's little accidents included for the first 12 months. Consumers simply select their product category, product price range and cover options online to purchase cover.
Consumers can also choose the one year Brightside Accidental Damage Cover particularly suited to mobile gadgets such as tablets, laptops, cameras and smart phones. Both product cover options can be bought online up to 90 days after the product purchase date, providing consumers with choice and flexibility and access to a hassle free online claims process.
Brightside Cover
also partners with distributors, importers and small and medium retailers to provide extended warranty service programs for their products across a wide range of categories including; consumer electronics, home appliance, IT and office technology, fitness, power tools, gardening equipment and a wide range of electrical products.
Brightside Emergency Home Assist provides homeowners and landlords with 24/7 assistance to make their homes safe and secure when disasters strike. Cover provides a minimum of eight call outs a year for emergencies like a burst pipe, blocked toilet or broken doors due to vandalism with no call out or after hours service fees.
Cook added: "We are very excited about the Brightside Cover opportunity to expand our business, deliver outstanding customer service through our Australian based contact centre and grow our niche presence in the online insurance market."