Independent inspectors could rectify strata-title issues | Insurance Business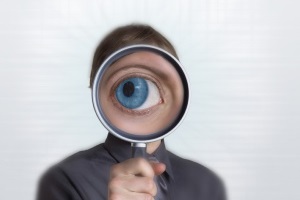 James Cook University (JCU), in collaboration with the ICA, has designed an engineering inspection scheme for strata title properties in North Queensland that assesses the resilience of strata properties exposed to tropical cyclones in the region, and could push down premiums.
JCU's cyclone testing station was in February commissioned by the ICA to come up with a scheme to assess the resilience of strata properties exposed to tropical cyclones in North Queensland, after an independent study by the university recommended strata-title properties in the region undergo regular engineering inspections to ensure they are resistant to future extreme weather events.
JCU researchers have come up with a string of recommendations for the scheme, which delivers scientifically determined indicators of building vulnerability and identifies targeted options for remediation to minimise potential structural damage, rainwater ingress and damage from storm surge during future tropical cyclones.
ICA CEO Rob Whelan said benefits of engineering inspections extend beyond the potential for reduced premiums and could improve the resilience of the wider community through increased awareness.
The university recommends that the scheme is independently owned and administered. The administrator would provide information to body corporates, insurers, and inspectors, and potentially resolving disputes between the parties.
It also suggest that the body corporates would engage independent registered inspectors to assess their property and provide an inspection report on its vulnerability to damage from cyclones.
The inspection report would identify and rank what may contribute to damage in future cyclones and allow body corporates to target appropriate remedial work. The report would then be used by the body corporate to carry out remedial work and as a tool to assist with negotiations with insurers. The reports would be valid for a specific amount of time, suggested at between five and 10 years.
Preliminary estimates of the cost of an initial inspection range between $500 and $1000. Costs may be more for very large or complex properties. Body corporates could elect to have a follow-up inspection after a tropical cyclone, remediation work or expiry of the initial inspection.
The ICA said it "commends the work carried out by JCU and trusts governments will now consider steps to implement a scheme that will assist community members living in vulnerable strata developments".