Industry association Code of Practice to go live next month | Insurance Business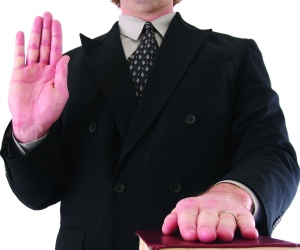 NIBA's revised and updated Code of Practice is set go live on 1
st
January and brokers have started receiving their copies this month, the association has told
Insurance Business
.
The association has been reviewing the Code of Practice for the last 12 months having consulted with stakeholders and members.
Speaking with
Insurance Business
, NIBA CEO
Dallas Booth
said the latest edition of the code is presented in an easy to read format for the customer.
"It does not read like an act of parliament like so many codes do. It is designed for ease of access and understanding of the consumer," he said.
"It is [an] important statement to the customer that brokers take professionalism and their commitment to them very seriously."
As well as the Code, NIBA will also be releasing further details about next year's convention.
The NIBA convention returns to South Australia next year for the first time since 2002. The convention will be held at the Adelaide Convention Centre from 14
th
to 16
th
September 2014.
"Our members in South Australia are extremely engaged with NIBA activities and we will be working closely with them in the development of a convention program that will have resonance with brokers of all ages and levels of seniority," he stated.
Booth said one of the major issues in 2014 will be 'Son of Wallis' inquiry.
"[NIBA] is starting the process of analysing the inquiry's terms of reference and what sort of approach we will take," he said, "in doing so we will also look at the regulation and assess its effectiveness. We will carry out a great deal of consultation with members and the industry stakeholders about our approach.
"If the inquiry calls for a restructure as to how the financial services system operates, it will give us a chance to put risk management on the table."
Reflecting on 2013, Booth told
Insurance Business
the industry had continued to forge ahead promoting the role of the broker.
"Industry representation continued to be very strong on promoting the important role of brokers and making sure that regulation was appropriate and responsive to the issues they were addressing," he added.