Industry council backs reform summit | Insurance Business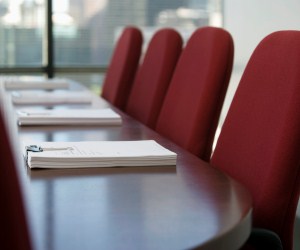 The
Insurance Council of Australia
has welcomed Prime Minister Malcolm Turnbull's decision to call a snap summit designed to look at the economy and economic reform but has urged the
Government
to put an end to insurance taxes.
The 'mini summit,' reported by
The Age
yesterday, is expected to be held in Canberra this Thursday and will see leaders from business, unions, community organisations and think tanks, gather to discuss the Australian economy and what can be done to improve the outlook of the country.
Rob Whelan, CEO of the ICA, welcomed the PMs decision to host the summit and called on the assembled leaders to continue a push towards tax reform.
"The economic reform debate must explore all sensible options to ensure Australia's economy and communities can continue to prosper in difficult local and global economic conditions," Whelan said.
"Tax reform is an essential component of this debate, especially taxes that stymie economic growth and place unfair burdens on sections of the community.
"The general insurance industry believes the Prime Minister's summit on Thursday should canvas the abolition of state taxes on insurance and examine how to offset revenue loss through fairer, more equitable taxes."
Whelan noted that insurance taxes and levies have long been discussed as a possible barrier to insurance but the time has come for the 'unfair' prices to be dropped.
"For more than a generation it's been recognised that state taxes and levies on insurance unfairly penalise businesses and households who seek to protect their assets. This has a direct impact on the economy and on community sustainability, yet little progress has been made," Whelan continued.
"Australia needs significant economic reforms, and improving the taxation mix is an essential piece of the puzzle."