Industry expert backs tech opportunities | Insurance Business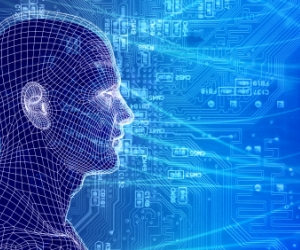 An industry expert from A.M best has backed technology and disruption as a key opportunity for the insurance industry rather than a threat.
Chief rating officer of the business, Stefan Holzberger, spoke to
A.M Best TV
at the Property Casualty Insurers Association of America (PCIAA) Conference held in Hollywood, Florida.
"I think technology is playing a large role in terms of the types of products that the insureds are looking for so there are a number of disruptors that are facing the industry or, at least, potential disruptors that we see as a potential challenge but also a potential opportunity for the insurance market in the years to come," Holzberger said.
"And what I mean by that are, perhaps, changing product demands, changing buying habits – you talk about Amazon or Yahoo getting into distribution – the current state of distribution where clearly bigger is better, a lot of M & A on the broker side and these brokers are looking for smaller underwriting panels, smaller panels of reinsurers in terms of that risk transfer, and also very different forms of capital so these capital structures are changing dramatically.
"You've got hedge fund reinsurers, you've got ILS, the large international reinsurers have set up transformer vehicles to move risk out into the capital markets so all of these things are evolving very rapidly today."
Holzberger noted that A.M Best's advice to the industry is to recognise the changes within the market as quickly as possible and search for opportunities.
"Our advice to insurance company management would be to, kind of, recognise these changing market dynamics and look for opportunities within them," Holzberger continued.
"Really, the challenge is how are you going grow your operations, where are the next business opportunities available."
Holzberger stressed that the industry should look at overall growth and backed cyber to be a key driver if demand follows supply.
"Some of the things, again discussed at this conference, are what are the new opportunities to grow the pie itself so it's not just chasing after each other's renewal business.
"One of the things we clearly see, again and back to that technology, you talk about cyber as it's getting a lot of attention and more and more of our clients are willing to offer cyber cover so the supply is there I think it becomes now a question of will the demand follow.
"Will the mid-market and smaller companies in the industry decide they want to have that protection, not just the very large companies so opportunities are out there."