Industry expert reveals tech issues to watch | Insurance Business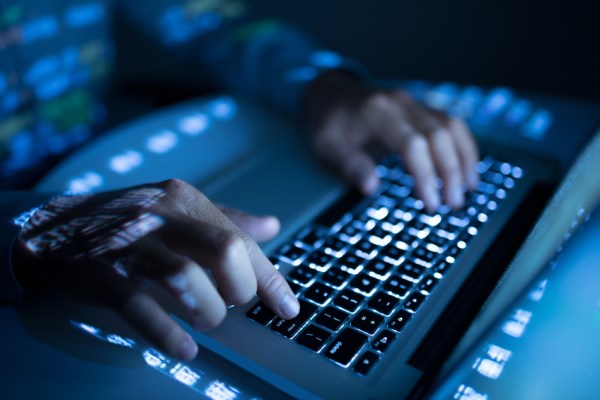 A tech leader in the insurance industry has revealed the tech trends to watch as technology that was originally set to impact the personal lines market, crosses over into a key commercial space.
Paul Miller, general manager Asia Pacific for software giant SSP, told
Insurance Business
that the industry is currently seeing change in various aspects thanks to technology as there is a focus on the MGA space.
"From an Australian point-of-view we are seeing a lot of focus on the MGA space and support for underwriting agencies and their back office operations," Miller said.
"There is also a lot of focus on distribution and there is almost a fracturing of the insurance market in that space with the specialty underwriting agencies being where a lot of the large players are trying to align themselves with.
"They are trying to connect them into their processes for more efficiency from a technology point of view and meanwhile the underwriting agencies are really trying to amp up the distribution capabilities including direct to consumer in some cases in personal lines.
"A lot of action around electronic trading, around different distribution platforms, white labelling and so forth."
Telematics was once mooted as a game-changing innovation for the insurance industry but has creeped away from the radar in personal lines, but Miller said that the technology has abig future in the commercial space.
"On another tangent we have been doing quite a lot of work on telematics, we launched three telematics offerings in the last year," Miller continued.
"The take-up rate is probably not quite what everybody had hoped from a personal lines point of view but there is now increasing interest from a commercial point of view, particularly for fleet.
"There is also an evolution in devices, one of our partners has a cigarette lighter device now which is more accurate than a mobile phone but easier to fit than the older on-board devices.
"That is going to be interesting to see the impact of that on fleet as an offering, we believe that if it is packaged properly it will be quite a sticky offering for fleet."
Brokers will feel the squeeze as technology bridges the gap between consumer and insurer, as Miller noted that the SME space could be a key battleground as customer expectations change.
"The insurers are always encroaching on their [broker] space," Miller said.
"The insurers all think that they can turn that [SME} into a direct market and do to that what they have done in direct, and they have been trying to do that for at least the last 10 or 15 years, and that could be the mainstay of a lot of the brokers and impacting on that.
"As well as business expectations of self-service and streamlined operations and being able to access information about your insurance and so forth and, if you are a smaller broker, it is a bit harder to offer those types of services and you have to be very careful about what your technology and platform is to do that.
"A lot of the broking platforms haven't been constructed with that type of operation in mind so it is a large leap for them to be able to offer real-time access to the brokers customers to their own insurance and history."
Over the next decade, Miller noted, that it may not be a happy hunting ground for the large, existing players in the industry as market-share continues to erode.
"I think the big players will continue to lose market share," Miller continued. "I think that is what happens when you get too large, it gets very difficult in a diverse market to provide the service versus the specialists so they will continue to chip away.
"I think the aggregators will be gaining more and more market share, whether they will be a significant force by then I'm not certain. I think certainly intelligent cars will be more common so there will be a larger segment of the market with that so there will, potentially, be a different kind of insurance regime.
"P2P insurers, one part of me says they are just a technology enabled mutual, and they may be appealing to a younger, Millennial so maybe they will take a segment of it.
"I think we will continue to see the trend of specialist MGAs going after segments of markets where they have alignment then the larger commercial players.
"I think there will be differences in distribution, differences in products, differences in market share but insurance fundamentals will still be there."
Related stories:
Biggest tech impacts for brokers revealed
Big data and analytics the next step in fighting fraud