Industry experts pan "inequality is rife" survey | Insurance Business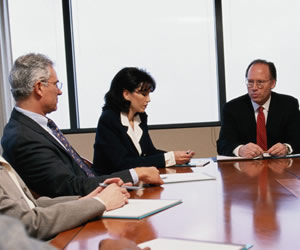 The insurance broking industry has dismissed reports that gender inequality is still "rife" in financial services, stating its sector has made serious progress.
A survey of more than 300 financial professionals, including those in insurance, found that 84% of women believe gender discrimination does occur and only 12% of women believe remuneration is equal for men and women in senior roles.
eFinancialCareers, which carried out the survey, said achieving fairer representation of women in the male-dominated Australian finance industry will be brought into sharp focus by the new Federal Workplace Gender Equality Act 2012.
However, insurance industry experts told Insurance Business that the sector had already taken steps to address gender inequality.
Kirsten Winefield, account manager at Capital Insurance Brokers, said: "There are more females now than there ever was. Gender inequality is not an issue in insurance. All the account managers at Capital are female and I know that is the case in other similar size brokerages. Perhaps the same cannot be said for the upper echelon of brokers. They seem to be more male-dominated."
Dallas Booth, CEO of the National Insurance Brokers' Association, said it was clear that there were few women in senior level positions in insurance but small brokers "bent over backwards" to help women manage work and family commitments.
"It is also pleasing to see we have women in large broking firms but we still have a long way to go. We must not be complacent."
The chairman and CEO of broking giant Willis Australasia, Roger Wilkinson, said it had gone to great pains to ensure women were not overlooked.
"We are absolutely committed to treating people fairly, irrespective of their sex or any other grounds of discrimination," he said. "[…] it is definitely the case in practice, both locally and globally. For example, I sit on the Executive Committee for Willis International, where the chairperson, chief financial officer, general counsel, and the compliance officer and the chief operating officer /sales leader are all women."
He added: "We really do strive to be the best employer in the insurance industry. We want to recruit the best people in the industry, both female and male, and retain and advance them by ensuring there are no barriers to talent and dedication. Ensuring there is no gender inequality is a big part of this."