Industry leader awarded prestigious scholarship | Insurance Business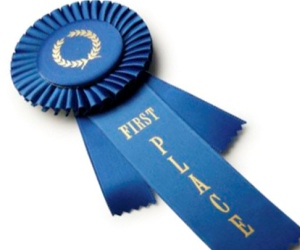 An executive general manager of
IAG
has been award a scholarship to attend a Singapore-based conference.
Cheryl Chantry, IAG EGM customer delivery claims in personal insurance, has been presented with one of eight scholarships from a leading women's organisation.
Chief Executive Women (CEW) represents Australia's most senior women leaders from corporate, public service, academic and not-for-profit sectors and the scholarship will allow Chantry to travel to Singapore for the Negotiation Dynamics conference at INSEAD Singapore.
"I continue to be passionate about assisting young women with their career development and feel that balance can be achieved by influencing male champions within the professional community to support opportunities for women," Chantry said of her award.
Chantry's role as a mentor and coach to up-and-coming women within IAG was recognised by the award which celebrates women who play a role in supporting other women in business.
"I play an active role in influencing both men and women at a senior level across the insurance industry, demonstrating largely by actions rather than words, the benefits of diversity of gender in the workplace," Chantry continued.
Equality within the insurance industry has been debated recently following the announcement of the results of the
ANZIFF Women In insurance survey earlier this month.
Liz Dibbs, head of CEW's Scholarships program, said that the opportunity to send women from different industries to educational conferences will be of great benefit to issues surrounding equality.
"I am convinced that executive education is one of the most powerful tools to help women move ahead in their careers," Dibbs said.
"Over the years I have seen scores of CEW scholars return from the world's leading business schools with confidence, an expanded outlook, new networks and the frameworks to take their leadership to another level."