Industry leader dishes broker advice | Insurance Business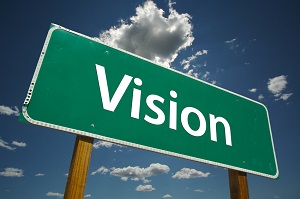 Chief executive officer of Aon Risk Solutions in Australia,
Lambros Lambrou
, has given his advice to brokers in 2016 and warned of certain challenges and opportunities that will become evident to the industry over the year.
Lambrou,
who was appointed to the top job at Aon in 2013
, told
Insurance Business
that brokers have to keep a strong focus on the basics throughout 2016 in order to thrive.
"I think it's a strong focus on listening to clients and attention to detail," Lambrou said.
"When I think about the broking community in Australia right now, when I look to the landscape out there, I really do see the broking community polarising in two areas.
"One, which is brokers who are focused on delivering short-term solutions to clients, traditional brokers who don't have access to data and analytics, who do not have access to thought leadership, who do not have access to the global marketplace and global capabilities…That's a challenging area because obviously you run the risk of being commoditised through that process.
"And then I think you have another part of the broking community, who are very, very focused on expanding their relevance, who are focused on delivering expansive value to their clients through global specialist capabilities, fact-based insights supported by data and analytical platforms, and an ability to coalesce as teams to innovate in the industry through strong strategic partnerships with insurers as well.
"So my advice to brokers, whether large or small, is to continue to very much focus around listening to the clients' needs and to push on the paradigms that exist in the insurance community and to use strategic partnerships with the insurers to innovate and clear away some of those industry paradigms that exist today so that we can be more valuable to our clients."
Lambrou warned that the insurance industry needs to stay alert to the threats of disruption and technological innovation or face the risk of losing business.
"As an industry, we are kind of ripe for disruption," Lambrou continued.
"If you look at insurers, the reason that they risk disruption is because of the minimal touch-points that they have with clients typically through the renewal phase or through the claims settlement process.
"And quite frankly, brokers and advisers also run the risk of disruption if they fail to understand the changing dynamics of different populations, in terms of how they want to get engaged, or how they want to be engaged, how they seek feedback on products and services and, I guess, in that regard, I'm alluding to the on-demand and shared economies, the power of digital platforms, and also ensuring that we focus on truly valuable advice on the key issues that clients are worried about.
"So I think that disruption is emerging as its own category of risk for Australian, as well as global, companies, and no more evident is that than in the insurance space."