Industry leaders discuss El Nino impact | Insurance Business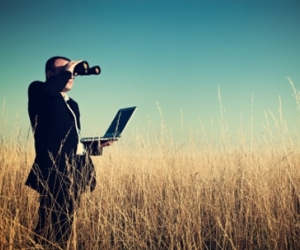 Industry leaders from Aon Benfield have discussed the current El Nino cycle in affect in Australia and what brokers can do to help their clients during the cycle.
Now entering its sixth month, the current El Nino is one of the strongest in history and is set to peak before the turn of the year, according to the latest update from the Bureau of Meteorology.
Peter Cheesman, head of analytics at Aon Benfield, told
Insurance Business
that while El Nino can see an increase in bushfires and a decrease in cyclones, nothing is guaranteed.
"In a strong El Nino phase, we can expect increased bushfire potential weather which doesn't mean we are going to get more bushfires it just means that the potential for it is much higher," Cheesman said.
"In general, the trends show overall that you'd expect more bushfire losses in a severe El Nino period than in La Nina.
"However, there is still evidence of where there has been quite a weak El Nino, for instance 2006-2007, there were some pretty long and severe bushfires in Victoria so that wasn't necessarily correlated to a strong El Nino.
"The main outcome is that you can increase bushfire weather, particularly if that coincides with a positive phase of what is called the Indian Ocean Dipole, which is currently in place at the moment.
"The other thing you have to remember is, even if you are in a season that doesn't get many tropical cyclones, you might get one that is really big, a Cat-4 and has perhaps a record loss. That's why we must be really careful while we are looking at these trends."
John Carroll, head of broking at Aon Benfield, noted that brokers can aid their clients by getting in touch about their insurance needs early to ensure that they are prepared for the worst as the bushfire threat increases.
"If brokers don't already have enough reason to be talking to clients, with this sort of fore-warning if you like, it would be crazy not to use this as an excuse to talk to clients about the assets that are insured and condition of those assets," Carroll said.
"Particularly from a bushfire perspective, where those assets are located in relation to shrub, grassland and the like because often clients can have their major premises in an industrial area but could have some supply facilitates that are out in more rural areas and being aware of those lower sums insured but it is quite devastating if you lose your supply or storage chain."
Carroll noted that insurers should also begin preparing as mitigation work may not be enough to help clients as claims teams should be on high alert whilst El Nino persists.
"If you are looking at flood we would talk more about mitigation but when it comes to bushfires and cyclones it is being ready to respond as quickly as possible because they are disruptive events.
"It is not to suggest that they move all of their claims staff to Victoria as there won't be any cyclones but it is having that sort of awareness of footing is the first thing they'll do."