Industry mourns loss of passionate and selfless broker | Insurance Business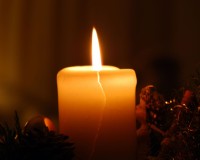 The insurance industry has paid tribute to the much revered and respected insurance broker Marylin Raina, who passed away on Saturday after losing her battle against cancer.
Marylin, principal of Professional Risk Placements in Perth, fought cancer for many years and in spite of that, those closest to her say, she never let it get in the way of living life to the full and helping others.
Marylin was an esteemed insurance broker with 15 years industry experience. Among her many achievements, she was president of the Western Australian Professional Service Network, past vice president of the Australian Women in Insurance Association and the former vice president of the Perth Insurance Club. She was also a staunch member of NIBA WA and in the last two years took part in the NIBA mentoring programme.
Marylin was also a dedicated board member of the Edmund Rice Camps for Kids Organisation where she raised vast sums of money and helped organise functions and events.
Many have described Marylin as a "generous, intelligent and passionate" person who made time for everyone.
Carry Hillman, a senior account executive at Professional Risk Placements who worked closely with Marilyn, said: "She would always tell me how important it was for her to give back to the industry she loved and she regularly provided her own NIBA accredited training. She just gave everything she had no matter how busy she was or how she was feeling."
Outside of work, Marilyn was passionate about travel and loved shopping. In the last four years she twice travelled to Europe and holidayed in Bali several times.
Reminiscing, Carry said: "Before she would leave the office on the eve of a Bali holiday she would always say 'it will be great to get some sun on my bones'."
The staff at Cambridge Insurance Brokers spoke of Marilyn's permanent smile, great dress sense and always making sure those around her were having the times of their lives.
"We cherish all of those special moments and you truly are an inspiration to us all. Your strength, determination and courage are to be admired. You will always hold a special place in all of our hearts. Till we meet again at the best pool bar in the sky!"
Bryan Leibbrandt of the NIBA WA committee paid tribute to the work Marylin did with budding young brokers: "Marylin was heavily involved in mentoring and just fantastic with some of the youngsters in Perth. She was compassionate and always put others first. It was all about empowering others. She had a lot of patience. She was respected, and was just a lovely lady."
Mike Rumac,
Zurich
WA state manager (GI) said: "To Marylin, the people were the difference and this helps to explain what a generous, intelligent, passionate and fun loving person she was to be around. Nothing was ever too much for her and she seemed to have endless amounts of energy and time to spend with people.
"We will all miss Marylin terribly - but she can now rest peacefully and without pain, whilst we keep the fantastic memories of our times with Marylin and the knowledge that the world we work and live in was a far better place with her in it."
Marylin, who
Allianz
's Brett Jackman described as a "great friend, respected mentor and well natured person", is survived by her mother Ria, brother Douglas and sister Christine and their extended families.
Her funeral will take place on Monday 28 July at Pinaroo Valley Memorial Park, Whitfords Ave, Padbury at 11.30am.