Industry player Premium Funding announces 'ground breaking' tech | Insurance Business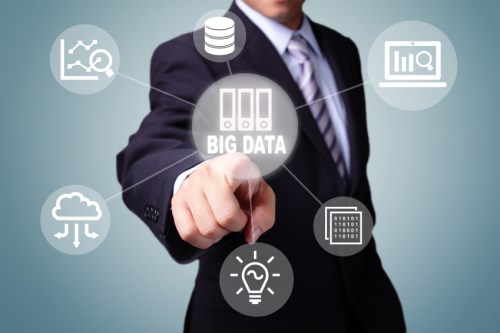 Premium Funding
has announced the launch of "ground breaking" new technology that could see brokers take home more revenue and save time.
The Pay By The Month (PBTM) technology offering will see the full automation of the premium funding contract process saving brokers countless hours of manual work which will see all clients offered a premium funding option in a bid to increase broker revenues.
The offering, developed over the last 18 months through an exclusive partnership with Ebix, will see Premium Funding pay the entire Ebix fees for the next five years for the first 150 brokers who sign up for the product.
Ross Hayward
, director of Premium Funding, told
Insurance Business
that PBTM represents one of the biggest changes the premium funding industry has ever seen.
"It is by far the biggest change to our particular industry, our premium funding industry," Hayward said
"Brokers are seeing our product offering and legitimately understanding the enormous benefits to their business.
"It is an enormous time-saving for brokers and they get it straight away. Every broker that you speak to, it is a light bulb moment for them."
Currently, 80 brokerages have signed up to implement the software and Premium Funding estimates that PBTM will be automatically offered on more than 500,000 invoices for around 1 million policies worth around $1 billion per annum.
Hayward noted that the response to the product so far has been positive as the time-saving data speaks for itself.
"We are actually flabbergasted to tell you the truth, the numbers and data are astonishing," Hayward said.
"Quoting activity in some brokers has quadrupled, with one broker having prepared 1,200 funding quotes for the last financial year on track to prepare close to 6,000 quotes this year.
"To prepare 6,000 funding contracts the old fashion way would take a staff member about 30,000 minutes of work. That is 500 hours, or 62 full days of work. With PBTM there is absolutely no work. Zero."
Hayward noted that, as the insurance industry continues its evolution, automated processes such as PBTM will allow brokers to boost their revenue and help place Premium Funding at the leading edge of change.
"The insurance industry is going through its biggest period of transformation in history with technology automating so many processes and opening up new revenue possibilities.
"We want to be at the front of that change and will continue invest in and roll out new products to shake up the market," Hayward continued.
The move follows a busy period for Premium Funding as the business
recently announced a partnership with St George Bank
which will see the business aid broker growth through acquisition and
another new product, Premium Funding Advance, which will offer clients business loans
.
For more information on PBTM,
visit the Premium Funding website
.