Industry player Premium Funding backs innovative charity concept | Insurance Business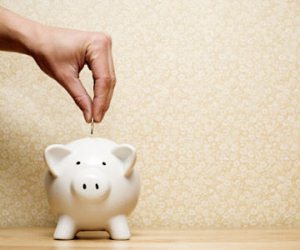 Premium Funding
has backed an innovative charity concept that has raised more than $400,000 for charity and is looking go for corporate sponsors to take the philanthropy to the next level.
The business, and director
Ross Hayward
, helped set up 50-50 Foundation which currently runs at home games for the Brisbane Broncos and sees entrants purchase raffle tickets and split the total prize pot with a charity of the Broncos choosing.
Hayward told
Insurance Business
that the original concept came from Canada but Premium Funding, alongside co-founder John Corry of Macquarie, has been instrumental in the birth of the charity.
"Both John and I, through Premium Funding, have always been keen to be involved in philanthropic activities," Hayward said.
"With this, instead of giving money to a charity, we've managed to turn it into a social enterprise. John and Premium Funding combined have put in $150,000 and we've turned that into over $450,000 in charitable donations.
"It is a tremendous tool to leverage off the money we were going to donate and turn it into even more.
"Next year we will raise, or there is a big chance we will raise, maybe $200,000 for charity with no more spend and that is just with the Broncos. We are in discussion and have been in discussions with the AFL and three of the major AFL teams, based at the MCG, to start 50-50 down there."
Hayward noted that the charity is looking for a corporate partner to try and take the charity to the next level and help more communities across Australia as legislation in all states outside of Queensland needs updating to allow the charity to thrive.
"The good will you get out of it is absolutely tremendous," Hayward continued.
"We are looking for a naming rights partner; we are looking for someone to call it the 'such and such 50-50 draw.'
"What we need is investment in infrastructure, IT and legal because getting this legislation change is expensive. We also need to put on a full time team, employee a CEO and some staff that run it for us."
Hayward and Corry were recently awarded the social entrepreneur award at the 2015 Brisbane Young Entrepreneur awards but stressed that the charity and its growth remains the key focus.
"
It was a surprise on the night," Hayward said.
"It was something we were entered into and we were lucky enough to win. I suppose it's nice to get a bit of a pat on the back but for us, any sort of PR we could get for 50-50 and possibly enable us to align with a corporate sponsor is all we are doing it for."
Hayward backed other entrepreneurial insurance industry veterans to chase their own charity ideas as the hard work is well worth it.
"I think just give it a go," Hayward said.
"It's a lot of work, there's no question about it but 50-50 has taken an awful lot of work on our behalf and on behalf of hundreds and hundreds of volunteers, but it's all worthwhile.
"At the end of the day, three years later, we sit back and we look and we've created something that can now run without us, that is embedded in the major Brisbane sporting team and that of its self is rewarding.
"Watching people get excited about winning and watching these charities be so thankful to get the money is lovely. It is going to be hard but just do it and enjoy the ride."
To find out more about the charity, click
here
.