Industry raises red flags on unfair contract terms | Insurance Business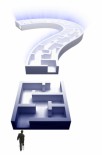 With just days before the public consultation on amending the Insurance Contracts Act (ICA) to include Unfair Contract Terms (UCT) draws to a close, industry experts have raised yet more red flags over the plans.
Interested parties have until 31st May to comment on the Treasury's plans to create an unfair contract terms provision in general insurance contracts and it seems the Government will not be short of comment as legal experts say there is still a lot of ambiguity.
Gadens law firm partner Ray Giblett and solicitor Nick Wiesener wrote, in an article, that the fact that the draft bill does not adopt the Corporations Act's definition of 'retail', but instead applies to 'consumer contracts' could be problematic.
"[It] may lead to some uncertainty. For example, this could create ambiguity where a policy covers assets that are used for both domestic and business purposes," they said. "Uncertainty may also arise in respect of travel insurance for a combined holiday and business trip. A standard policy of insurance may or may not be subject to the UCT provisions depending on the conduct of the insured rather than the terms of the policy. This may create inherent uncertainty for insurers. "
Dallas B ooth, National Insurance Brokers' Association CEO, told Insurance Business the organisation is taking a balanced view of the legislation for its submission.
"We've had messages everything from: 'This is the end of insurance as we know it,' to: 'It won't make any difference if underwriters are doing their job properly'. Our approach will consist of two parts: We are keen for the UCT act to be clear in where the broker and the client stands, and what the legislation will cover.
"But we need insurers and underwriters who are prepared to present their products in the marketplace and provide effective cover at a reasonable price. There is no point in having legislation that protects the consumer, if underwriters are not prepared to write the risk subject to those terms."
Gary Gribbin, underwriting director at ProRisk, thinks the legislation is unnecessary and its impact will be minimal.
"It is, predominantly, unnecessary as it applied to standard form consumer contracts because there are huge numbers of consumer protections in the ICA that are more persuasive, compelling and appropriate for the insurance
"I don't believe that the UCT presents a massive threat to the insurance industry or will be a massive problem. I'm not sure what evil people in insurance think will be visited upon them. UCT won't enhance protection for consumers but it won't be a disaster for insurance either."
Read Gadens' full article here.