Industry slams unnecessary unfair contract terms | Insurance Business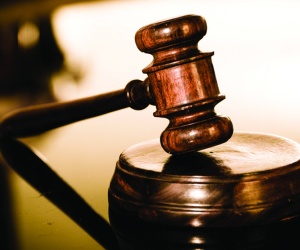 Legal experts have warned that draft legislation which amends the Insurance Contract Act 1984 to include unfair contract terms in general insurance agreements will be the "source of increased disputes between insurers and their customers".
As predicted by industry experts, federal government has drafted legislation which will amend the Insurance Contract Act 1984 to give consumers protection against unfair contract terms in general insurance contracts.
Consumers currently are protected from unfair contract terms for all financial products and services, not including general insurance. Last year, government proposed that unfair contract terms legislation be extended to general insurance.
Under the draft legislation, consumers and ASIC will be able to take action for unfair terms in a standard form consumer contract of general insurance, such as seeking a court declaration that a term is unfair. A court will have access to a range of remedies in such circumstances.
But legal experts warn it could become a catalyst for disputes between insurers and policyholders.
"These amendments will further burden insurers in applying their policy wordings as the legislation proposed requires an insurer to prove that any exclusion or policy condition it wishes to rely on is necessary to protect its legitimate interests," TurksLegal insurance partner Paul Angus said. "The examples proposed in the exposure draft are wide - ranging and will affect all aspects of how insurers deal with claims and apply their policy terms."
Angus added that "significant remedies and safeguards available to consumers already existed in the Insurance Contracts Act, and the industry has worked hard to make its policies clearer and more easily understood by consumers".
"The proposed changes seem unnecessary given the protections already in place in the Insurance Contracts Act," he concluded.
Wotton Kearney partner Paul Spezza told Insurance Business the legislation seemed "overreaching" and "excessive".
"The insurance industry has largely questioned whether there is any need for unfair contract terms legislation. While there might be scope for providing some further clarity around what is perceived to be unfair contract terms, it is a little surprising that the draft legislation goes to the extent that it does."

The draft legislation and. Interested parties can respond to the legislation and read the explanatory material are available on the Treasury website. The closing date for submissions is 31 May 2013.