Industry veteran launches insurance firm | Insurance Business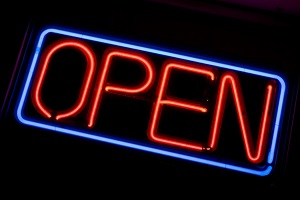 A former Jardine Lloyd Thompson executive has launched his own insurance company designed specifically for the adventure sports market.
Tony Venning, who worked for JLT for over 20 years both in Australia and the United Kingdom, has launched No Worries Insurance as a specialist insurer for adventure sports such as winter sports, surfing and cycling.
Venning, who helped organise insurance for the London 2012 Olympics, 2010 Rugby World Cup and Cricket Australia, has set his sights on a growing international market of customers who travel the world seeking thrills.
"People who love skiing, cycling, surfing or travelling can be shocked when they need to make an insurance claim and then find out there's a clause in the fine print that prevents them from doing so," Venning said.
Speaking of specific coverage that No Worries offers its clients, Venning highlighted the growing concern of cyclists the world over and the burgeoning price of equipment and injury costs.
"For instance, most other companies won't provide coverage for (push) bikes valued at over $1,000. Some bikes, especially those with carbon fibre frames can be as expensive as a car. Additionally, most other insurance companies will insist on trying to repair a broken carbon frame rather than replacing it.
"For the serious cyclist there's no way you'd hop back on a 'patched up' carbon frame especially if you're travelling at high speed. We understand the difference and provide new-for-old-replacement on all bikes less than two years old in the event of major damage."
No Worries is backed by a Lloyd's of London syndicate and will help travelers with niche needs as well as advice on existing cover and different products that can suit them.
Venning sees a gap in the market in the adventure sports and travel sector and hopes that he can help fill this void, as he too is a passionate traveller.
"I know there is a big market for our type of products and I know there are a lot of people like me out there who want to deal with a company that understands their needs."
With the official launch coming earlier this year, No Worries is looking to expand its product and client base as Venning sees another aspect of travel insurance to add to the No Worries books in 2015.
"Although we're only a few months old we're soon expanding into other specialist markets such as camera equipment and musical instrument insurance.
"When it comes to insurance it's definitely not a case of one size fits all.
"We provide insurance solutions for people who like to live life to the fullest. With Lloyd's of London behind us our policy holders can keep on doing what they love with no worries about their insurance."