Industry welcomes CTP insurance reforms | Insurance Business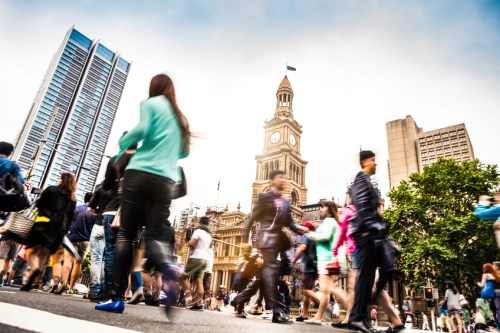 The insurance industry has welcomed an overhaul of compulsory third party insurance in New South Wales.
The New South Wales government announced the CTP changes this week which are aimed to make the system fairer and more affordable for consumers.
"We have the least affordable motor accident insurance scheme in the country, with Sydney passenger vehicle owners currently paying between $537 and $886 for their Green Slip," Minister for Innovation and Better Regulation, Victor Dominello, said.
"The no-fault scheme we are proposing has rehabilitation at its heart. Rather than waiting years for a lump sum settlement, the majority of injured road users will have access to benefits much faster.
"As a result of reduced scheme costs, we will see a much higher proportion of the premium dollar going to injured road users. The majority of NSW motorists can also expect to see a substantial reduction in their Green Slip premiums."
Proposals from the
Government
introduce no fault compensation, which will see 7,000 road users annually protected compared to the current scheme.
The
Insurance Council of Australia
backed the changes with CEO Rob Whelan stressing that the changes represent a "significant step towards making the CTP scheme fairer, more sustainable and more affordable for NSW road users."
"Though key details are still to be determined, introducing defined benefits for most claimants would provide greater certainty for injured road users and insurers, speed up claims processing, and reduce administration, legal and medical costs," Whelan continued.
"Switching to a no-fault scheme will prevent an estimated 7000 injured road users each year missing out on financial support, and eliminate the delays and expense caused by needing to determine fault for each claim.
"A focus on treatment and rehabilitation, rather than compensation, will not only benefit injured road users, it will remove many of the incentives for CTP fraud and exaggeration that are putting enormous cost pressures on the current scheme."
Chief executive of Australian Consumer Division at IAG, Anthony Justice, said that the changes were long overdue and will help bring motorists more certainty.
"We're continuing to talk with all of our stakeholders about the need for reform and ensure we have a scheme that puts people first and is designed to focus on prevention and recovery, rather than compensation," Justice said.
"We look forward to working with the expert reference panel to ensure legislation is fair and sustainable for road users."
Chris McHugh, EGM of
Suncorp
's personal injury portfolio and pricing, said that New South Wales motorists were the real winner with the proposed reform package as the changes to lump sum payments will help curb fraudulent claims.
"Importantly, this proposed reform expands the insurance coverage so that everyone injured on our roads is properly looked after, while also putting downward pressure on premiums," McHugh said.
"The culture of lump-sum compensation will be transformed to a focus on rehabilitation and supporting people to recover from their injuries as quickly as possible.
"This will reduce fraudulent CTP claims that have been costing NSW motorists dearly.
"Reform of CTP insurance is not an easy task and the NSW Government is to be commended for its leadership on this important issue."
Related stories:
Two Hobart men plead guilty to car insurance scam
IAG backs investment to crack down CTP fraud
'Poorly organised' insurers present organised crime fraud target