Innocent brokers admit settling FOS claims to 'keep the peace' | Insurance Business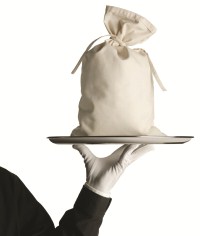 More brokers have come forward to support claims that they are being unfairly targeted by the Financial Ombudsman Service, with one director admitting that he pays FOS claims just to 'keep the peace'.
Yesterday, brokers told Insurance Business they felt unfairly targeted by FOS over complaints, and were paying out claims to clients even when they are not at fault to avoid paying thousands of dollars in the external dispute resolution process.
AIS Insurance director, John Duggan, told Insurance Business his brokerage had its fingers burnt by FOS's EDR when a client failed to insure his motorbike, which was consequently stolen.
The case went through AIS internal dispute resolution process during which management informed the client he had not bought the appropriate cover. Unhappy with decision, the client went to FOS and AIS was forced to pay $1,100 in fees and half of the $700 claim.
After that experience, Duggan said that the company, in cases where they are blameless but believe the client will go to FOS, now pays out.
"We have to stop it before it goes to FOS and keep the peace. Consumers just want some [form of payment]. That's what it comes down to. It's cheaper than it going to FOS. However, it comes out of your bottom line. Our professional indemnity insurance won't cover it."
Other brokers said they are penalised because FOS staff do not understand general insurance.
One broking director said a complaint that should have taken no longer than a few hours was dragged on for 12 months because the FOS representative initially misinterpreted the complainant's policy wording.
"FOS doesn't endeavour to find out any facts. It is just intent on systematically processing a complaint without actually looking at the details.
"It needs to employ people with insurance knowledge and/or experience or undertake some more training in insurance."
FOS insists that brokers make up only a small percentage of the complaints it receives, and a spokeswoman for FOS said the organisation's staff are "highly trained".
She explained that FOS collects extensive information about each dispute to resolve them and makes decisions based on what is fair in the circumstances of the dispute, taking into account relevant laws, codes of practice and information provided by the consumer and the financial services provider.
She added that unhappy members should contact the case manager handling their dispute.
Some legal experts suggest the problem of brokers being targeted centres around the policyholder's lack of insurance knowledge.
"It is a difficult situation because who access FOS tend to be individuals and SMEs, not necessarily sophisticated insurance buyers – but that's why FOS is there," said Charmian Holmes, solicitor director of The Fold. "The problem is the policyholder doesn't understand the difference between their broker and insurer.
"Brokers always have the opportunity to resolve an issue before it goes to FOS through its own IDR process and explain to the insured that the issue is with the insurer and not the broker."
Jane O'Neill, senior associate at Wotton + Kearney, said the nature of FOS is a "complainant-friendly forum" and will actively assist a complainant in articulating a complaint against any member.