Innovation key for trade credit market | Insurance Business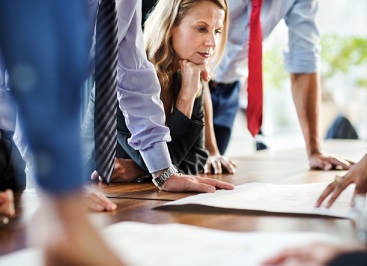 Innovation will be key for a developing insurance market but will not take the shape of new "dramatically" products, a pair of senior execs have said.
Hugh Burke, chief commercial officer of Coface Asia Pacific, said that while innovation will be important as the market develops, new products are not on the cards.
"Innovation will be key going forward and we are in a region where it is a fairly immature market," Burke told
Insurance Business
.
"As we go forward, when we talk about trade credit policies, structured trade credit policies, political risk policies, I see these policies morphing into one and to find solutions for clients.
"That is not creating new products but it is taking the best of policies that are already in circulation and are being used and fitting them to the client's needs."
Burke noted that, with the exceptions of the Australian and Singaporean market, Asia Pacific remains immature in terms of its insurance development which gives reason for optimism,. With many policies in the region tied to Chinese risk, and with the slower growth of the Chinese economy, trade credit will be important for the future of the industry.
"The days of going out and writing risk blindly are gone," Burke continued. "I think it is about driving growth but doing it safely."
Bhupesh Gupta, CEO of Coface in Asia Pacific agreed and noted that it will be important to define innovation.
"We are not going to come up in the near term with dramatically new products," Gupta told
Insurance Business
.
"We are going to come up with new ways to deliver our products to our customers.
"We are going to try and make things faster, quicker and smarter for people and I think innovation is going to be around that."
With global economic risk and uncertainty at such high levels, Gupta noted that it will be unlikely to see trade credit insurers devise innovative ways to take on more risk. Instead, insurers in the space will look to work on customer experience as a market differentiator.
Related stories:
'No doubt' brokers play important role in trade credit market
Coface appoints new Asia Pacific CEO