Innovation to benefit broker relationships | Insurance Business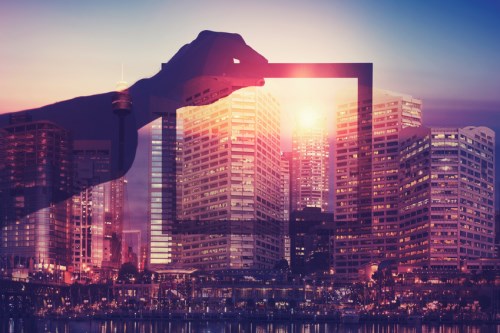 The only insurance industry entity selected as one of Australia's most innovative companies has called for the industry to up its innovation efforts.
Claim Central
was recently named the eighth most innovative businesses in the country by
The Australian Financial Review
– beating the likes of Qantas, PwC and
Deloitte
– and
Brian Siemsen
, Group CEO and managing director of the firm, said that innovation gives businesses an advantage. However, the industry needs to act quickly rather than talk about change.
"I think innovation is important industry wide," Siemsen told
Insurance Business
.
"A lot of people talk about customer centricity and all of these buzzwords. They all talk about them and they set up innovation labs but you know that when you scratch the surface and get under this commentary it is nothing but smoke and mirrors. Where have you deployed it? Where have you tried it?
"Put your money where your mouth is."
For brokers, Siemsen said that an investment in innovation and technology could free up time to develop deeper, long-lasting relationships which will benefit business.
"The broker is obviously trying to protect their patch in terms of away from the direct insurers," Siemsen continued.
"Relationships more and more are becoming as critical as anything. However, in saying that, brokers need the time to spend on relationships.
Siemsen added that there are problems with the broker market itself in terms of coping with change and dealing with some of the systems in place that the wider broker market has access to. "They have to be reliant on the insurers' system because they are passing those claims on tobe managed by the brokers underwriter, so they don't really control that process," he said. "They are running the risk of having someone else being the custodian of their customer or their twenty year relationship.
"How do they protect that? Well, there is going to be digitalisation and automation of that whole process to allow brokers to be more focused on the relationship side of their business."
With many firms in the Australian industry investing heavily in innovation, Siemsen said that smaller, more agile businesses could benefit the most.
"This is one of the things that I love about the Australian industry at the moment," Siemsen continued.
"The tier two and tier three market, the innovation there. Some of them don't have the big budgets and spends, they don't have innovation labs but they are prepared to truly partner.
"The tier two's are agile. They are very nimble in terms of their ability to sign off, and they are also willing to be progressive and try things. I think that is a real risk to the tier one market."
Related stories:
Insurance 'a hell of a lot harder' than NRL career
Will new regs threaten insurance innovation?