Innovative insurance leader reveals keys to success | Insurance Business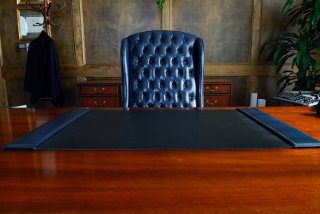 The Australian insurance industry is as competitive as it has ever been and the general manager of one of the country's most successful underwriters has called on businesses to back innovation to succeed.
Leo Abbruzzo
, general manager of
DUAL Australia
, told
Insurance Business
that innovation is a driving force for their multi-award winning business and others in the industry should follow suit in a bid to be successful.
"Look for opportunities to do things differently," Abbruzzo said, "at DUAL we have prided ourselves on taking complex products traditionally created for the corporate market, and adapting them to the SME market."
As a leader in the cyber insurance space, Abbruzzo warned that brokers need to be watchful of their offering and access the educational materials the industry has to offer.
"A year ago, the education behind cyber was very scarce but there are a number of products out on the market now and the industry is becoming more aware of the key exposures," Abbruzzo said.
"Brokers have got to be careful what they offer, I believe cyber could be what management liability is now.
"Management liability was the unknown and now management liability has a number of areas that have claims and I think cyber will be the same and it will come a lot quicker and brokers could get caught out unless they tell their clients it is available.
"The key is that they protect their own E&O.
"We had a webinar last week where 180 plus brokers dialled in to listen and learn about cyber. It is something that we are consistently educating brokers out there about.
"Increasingly brokers are asking for more information about cyber. It is the unknown and I know the industry itself is working together to educate clients about."
DUAL Australia,
which won three gold medals and a bronze in the Insurance Business Brokers on Underwriters survey
, will continue to build on its success as Abbruzzo discussed the importance of brokers and their relationship with the business.
"The market in which we operate has and will continue to be very competitive so it is very important," Abbruzzo said on the importance of relationships with brokers.
"Having engaged relationships with our brokers allows us to understand what they want, and deliver the right solutions for them and their clients. One of the most important things is that we listen to what the broker says to us rather than telling them what they want to know, and that is a real key."
Abbruzzo noted that the business will look to continue its success with the broker channel by opening up new markets and simplifying distribution.
"We focus on creating markets, which means new revenue and opportunities for our brokers, instead of taking market share which is what the market has been known for," Abbruzzo continued.
"We will continue to look to simplify the delivery for our brokers to make it more efficient for them to deal with DUAL."
With education still a hot topic in the industry, Abbruzzo said more could be done to educate around claims for the benefit of underwriters, brokers and clients.
"I think where the industry needs to do more is provide education on how to handle claims, specifically on when a claim should be notified," Abbruzzo said.
"We continue to see claims where the insured has run up large costs without utilising the expertise of our claims staff and specialist lawyers and consultants that we use.
"I believe this is a common problem the market and not just DUAL.
"When this happens, that is when we see problems arise between DUAL, the broker and the insured, so we are all back-tracking."