Innovative underwriter Brooklyn unveils latest education offering | Insurance Business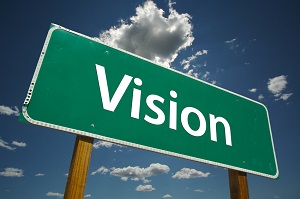 Brooklyn Underwriting
has revealed its latest courses available through its Brooklyn University offering, including a partnership with NIBA.
The four new subjects will cover introduction to ISR, cyber liability, trainers and an introduction to broking presented by NIBA as the underwriter looks to continue its education push.
Rocco Pirrello, marketing and communications executive at Brooklyn, told
Insurance Business
that the latest courses take a more focused look at different aspects of the industry compared with the original offerings.
"Our four newest courses begin to dive into areas in a little more depth than our first six subjects," Pirrello said.
"The first six subjects began with 101-style courses in things like property as whole. Now we begin to look at slightly more focused areas of property like the ISR."
Linda Evans, professional development executive with NIBA, told
Insurance Business
that the partnership with the underwriter presents a great opportunity for brokers to stay on top of their professional development.
"Brooklyn Uni is an excellent means for brokers to improve their fundamental skills and knowledge, and we're very pleased to partner with Brooklyn to provide this course," Evans said
"The user-friendly learning environment really helps brokers to engage with the course material and earn their CPD points, and as Brooklyn Uni continues to grow and add more technical courses it will become a very valuable resource for brokers of all levels of experience."
Pirrello continued that the partnership with NIBA is an important step for both organisations.
"NIBA was involved from the beginning," Pirrello said.
"We were keen to provide something worthy of CPD accreditation so they helped give feedback on the platform from its early stages. It was only a natural progression to include NIBA who do great work in educating brokers already.
"The Brooklyn Uni platform gives NIBA a new medium to deliver its message."
One of the latest courses in particular is taking the fancy of students, which Pirrello saw as no surprise.
"It's no surprise the cyber course has instantly been the most popular of the newly launched subjects," Pirrello said.
"It's a product we are all trying to understand.
"The course is designed to try help brokers become experts in the space so they can better communicate the need for cyber to the greater world. It is an important product for the world right now so if Brooklyn plays some role in projecting this to the world then great."
Pirrello noted that, thus far, Brooklyn Uni has had "over 2,000 students from over 800 companies" and has seen more than 100 students sign up for courses since the new launch yesterday as the offering goes from strength to strength.
"The reception from the market has been overwhelming," Pirrello continued.
"The positive support from broking houses, insurers and suppliers to the industry has been motivating.
"We think the Uni is still quite young and where it goes from here is certainly up to the feedback we get. We will be looking at releasing some features users have asked for over the next few months and concurrently we are looking at more relevant subjects to offer."