In-person insurance event hailed as a success | Insurance Business Australia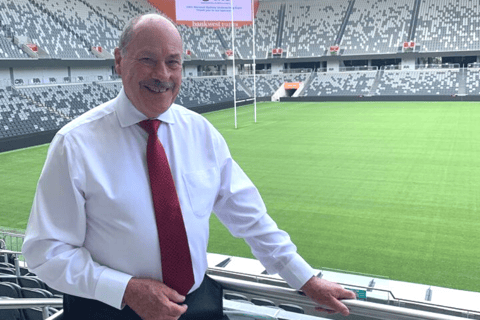 As COVID-19 restrictions continue to be eased around Australia, the potential for transitioning from virtual to physical events becomes greater. This past Wednesday saw Bankwest Stadium – home of the NRL's Parramatta Eels – play host to the Underwriting Agency Council's (UAC) Norwest Sydney Underwriting Expo, an event that went off without a hitch, according to UAC GM William Legge (pictured above).
"We were able to welcome 42 exhibitors – the maximum number under current COVID-19 restrictions – and 168 brokers to Bankwest," Legge noted to Insurance Business. "Overall, the event went extremely well, ran very smoothly, and it really gave everyone in attendance a great opportunity to network."
Last month, the UAC held a similar event in Brisbane, inviting brokers and exhibitors to meet up and mingle at the Pullman King George Square hotel. Border restrictions had caused that event to only be open to Queensland residents, and so Norwest was the first in-person event hosted by the UAC that Legge had been able to attend since February.
Read more: In-person underwriting expo goes off without a hitch
"I was really glad to be able to not just see many familiar faces in the same space, but also to introduce myself to the new UAC members who were in attendance," he said.
"Having a look at the feedback and posts on social media after the event, it was clear that many of those in attendance really enjoyed the opportunity. Special thanks must go out to the venue as well – the staff at Bankwest were absolutely tremendous and accommodating."
With several in-person events planned for 2021, the UAC is set to build on the success of these Brisbane and Sydney expos in the coming year.
"We've already booked all of our expos for 2021 and have a full programme planned," Legge said. "I think we're moving in a very positive direction."