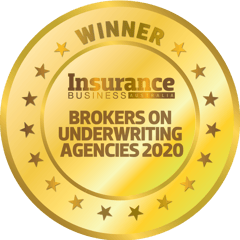 For the past six years, Insurance Business has reached out to readers to uncover Australia's standout underwriting agencies and find out what distinguishes them as leaders in their field. Once again, IB gave brokers the chance to provide feedback on agencies across 11 product categories, from construction and cyber to product liability and professional indemnity. We also asked brokers to single out their favourite products and tell us what's most important to them in their dealings with underwriting agencies.
During what's turned out to be a horror year for the world, Australia's insurance industry has not remained untouched. Natural disasters swept across the country in the early months of the year, swiftly followed by the COVID-19 pandemic. Though signs of stability are beginning to emerge, it's difficult to say with any certainty how 2021 will look. The only thing that's certain is that it will be different.
With that said, this year's survey reveals a remarkable consistency in what brokers are seeking from underwriting agencies. Every year since the inception of the Brokers on Underwriting Agencies survey, brokers have ranked coverage as the most important aspect of their relationship with underwriting agencies. Commission structures remain firmly ensconced at the bottom of their priorities; though some of the heat directed at commissions during the financial services royal commission has faded, it's clear that they are not a driving force. The biggest surprise among this year's results was broker support, which fell several places on the list of priorities. Perhaps this is something brokers have come to see as a default expectation, rather than a prospective deal-breaker.
Yet these are the sorts of eccentricities and shifts that the Brokers on Underwriting Agencies survey looks to highlight, along with recognising those agencies that have delivered exceptional service and products to brokers and their clients. Read on to discover which underwriting agencies have distinguished themselves among their peers in 2020.
METHODOLOGY
Insurance Business reached out to brokers via our online newsletter and Twitter, asking them to name the top three underwriting agencies in 11 product categories. The categories chosen were those deemed by IB to have the most significant number of market participants in the Australian agency space. Survey respondents were also given an opportunity to name the best insurance product provided by an agency over the last 12 months. Responses to that free-form question were used to determine the medal winners in the Brokers' Pick category. Additionally, respondents were asked to share their thoughts on which aspects of their dealings with underwriting agencies were most important and what agencies can do to win more of their business in the next 12 months.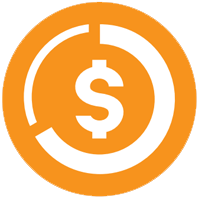 Approximate net profit after tax of Australia's general insurance industry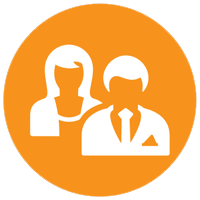 Approximate number of people employed in Australia's general insurance industry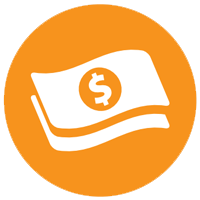 Average amount Australian insurers pay in claims each working day
WELCOME FROM UAC
The Underwriting Agencies Council is proud to sponsor the 2020 Brokers on Underwriting Agencies survey. UAC is also proud of all its members who have been rated highly by the broking fraternity. Despite difficult times, agencies have shone through to help brokers with myriad risk placements.

The close relationship between agencies and their supporting brokers is the key to success in the agency sector. Agencies offer brokers specialist product knowledge and outstanding service targeted towards their clients' specific needs.

"By accessing the agency market, brokers get tailored solutions that meet their clients' risk profiles," says UAC general manager William Legge. "The great diversity of agencies that have been awarded in this survey attests to agencies' skills across a broad array of products."

Broker rankings and feedback from the survey are important to help underwriting agencies hone their offerings to brokers, increase their professionalism and expand their product ranges to fill specific niches.

Although UAC's ability to assist its agency members to broaden their reach into the broking market through the expo circuit has been somewhat curtailed by the COVID-19 pandemic, the UAC website (uac.org.au) continues to give brokers a variety of avenues to reach out to agencies with hard-to-place risks and source alternative security.

Congratulations to every award-winning agency for your exceptional service to the broking community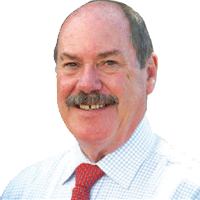 William Legge
General manager, UAC