Insolvency bump opens doors in key sectors | Insurance Business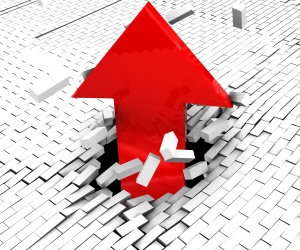 Rising numbers of insolvencies could present brokers an opportunity in the credit insurance space across multiple sectors.
From January to May this year, there were 3634 insolvencies, according to
ASIC
data, with construction topping the ladder with 625, accommodation and food industries followed with 316 insolvencies with retail rounding out the podium at 273.
Mark Hoppe
, managing director of
Atradius
Australia, told Insurance Business that insolvency numbers are trending up.
"It is definitely up from last year and we expect there to be even more as the year progresses," Hoppe said.
"I think construction is always affected and it is just the nature of the industry. You are talking about certain levels in construction, particularly in property development and major development, there is always a squeeze on pricing, there is a lot of competitiveness as well so when people quote there are instances when people take on and win large projects and being able to fund those projects as they occur can become difficult.
"There is still plenty of good business in construction but I think now is the time they should definitely look at it if they have not looked at it already."
Hoppe stressed that it is not just clients in the construction industry that can benefit from credit insurance products as brokers could apprach clients in any industry for the coverage.
"I think it is all clients," Hoppe said when asked what idnustries brokers could appraoch.
"I think domestically what we are seeing, and if we use WA as an example, it can turn fairly quickly.
"A couple of years ago, people did not want to insure in WA because the economy was too strong and there was no need for it in many people's mind and then, over the last two years, people have started to see deterioration and have started to insure.
"I think people who have already insured are benefitting from it whereas the people who have not insured already, it may be harder for them to get the products or they might be more expensive.
"I think that shows that you should be looking at this long-term and insuring through the good times for the bad so that you already have it there in place."
Hoppe noted that economic concerns present brokers with an opportunity to approach their clients around the cover but a "second pillar" of credit insurance can be used to build long-standing customers.
"I think now is an easier time to approach them because the economy is suffering little bit, insolvencies are up and it is quite clear of the risk there is there," Hoppe said.
"I think the key, when they do approach, is not just to take a short-term view because that sales pitch only works for one year or two years while the economy is poorer.
"I think that may be something that gets people through the door and gets their interest but once they are there they need to be looking at the other benefits of being able to grow their business with the protection of credit insurance, about the extra comfort that you have, as the economy improves in the coming years.
"People will want to grow their businesses again and they will need to have that knowledge and comfort. I guess in short, it is about using the current concerns as that initial contact point but making sure the client understands the underlying benefits of it as something you think of as a long term product as well."
RELATED ARTICLES:
NCI risk index finds claim activity increase by 62%
Government support presents 'huge opportunity' for brokers