Institute chief signals new charge on workers comp reform | Insurance Business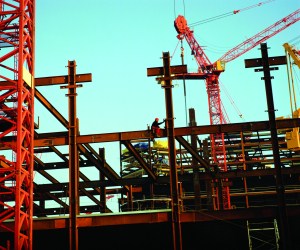 Western Australia-style privatised workers comp arrangements could be a reality in eastern states if National Insurance Brokers Association (NIBA) chief executive Dallas Booth has his way.
Booth indicated in an exclusive interview with Insurance Business that there are "regulatory areas that will require some attention" in 2014 – namely workers comp and builders warranty coverage.
"These are areas where brokers can be heavily involved, but are heavily regulated at state level. NIBA is likely to be doing more work in those areas in 2014," said Booth.
When pressed, Booth suggested that the professional body would agitate for workers comp in particular to be reformed to follow the Western Australian model.
"Currently brokers are discouraged from being involved in workers comp the way in states [other than Western Australia] due to the way it is structured," he said. "In Western Australia, however, workers comp is private sector. It's privately underwritten, brokers act as intermediaries and advise clients on employment risk – they do what brokers do, essentially. They're highly regarded in the role they play in making the system work.
"We believe that's a good example of what could occur elsewhere in Australia, and we want to take that message to eastern state governments."
Booth also said that NIBA would continue on its crusade to maintain industry professionalism, with a new code of practice due to take effect in January 2014 – although some adjustments may yet occur as a result of the Insurance Council of Australia's own General Insurance Code review.
To find out what else Booth had to say – including NIBA's strategy to promote the role of brokers – check out issue 2.5 of Insurance Business, on desks now.