Institute scoops double award win at LearnX Impact awards | Insurance Business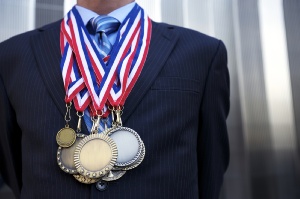 The Australian and New Zealand Institute of Insurance and Finance (the Institute) scored a double win at the 2014 LearnX Impact Awards, which celebrate the impact of eLearning and performance at work in the Asia Pacific region.
Jason Fletcher, the Institute's Education Development Manager, received the Platinum Award for Learning Manager of the Year. The prize recognises a talented leader who has had a significant impact on a team by empowering employees and increasing skills within a team to optimise team performance.
The Institute also won a Finalist award in the Best Certification category for its Certificate IV in General Insurance. The Certificate IV is a cornerstone qualification for insurance professionals, providing industry inductees a valuable introduction to working in insurance.
Anton Barnett-Harris, general manager of the education, events and international teams said: "Winning awards for our education products is a great honour and serves as recognition of our dedication to providing our students with exceptional learning opportunities. The acknowledgment of Jason also demonstrates how important strong leadership is to the development of top quality services and products."
The award ceremony will be held at the LearnX Impact conference in Melbourne in October.