'Insufficient action' by insurers over climate risk | Insurance Business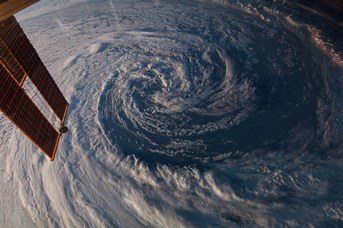 Insurers and other stakeholders have taken "insufficient action," when it comes to the risks posed to homeowners concerning climate change, a new report from The Climate Institute has revealed.
The report entitled,
There goes the neighbourhood
, notes that the insurance sector can do more when it comes to protecting communities at risk from climate-related incidents.
"The insurance sector is often seen as having a unique role in relation to climate change," the report states.
"The industry is sometimes described as perilously exposed to climate change impacts, and at other times, as being brilliantly hedged against it. The reality is of course more complex and varies from insurer to insurer and market to market.
"Climate change is a complex question for insurers – but perhaps it is more transparent than for many other industries. Improvements can and should be made in both the industry's own handling of climate risk, and its engagement in the broader policy debate.
"The difficult matter of whether technical modelling and risk assumptions adequately account for climate change is deserving of more scrutiny in Australia."
John Connor, CEO of The Climate Institute, noted that it is not just the insurance industry that needs to do more as major banks and governments also copped flack for their lack of action over climate risk.
"In terms of climate risk, our analysis shows that, for 2015, a conservative estimate of the amount of housing stock exposed to the effects of coastal erosion alone totaled at least $88 billion, excluding the value of the land itself, while more than 2 per cent of all houses are already exposed to moderate to extreme risks of flooding," Connor said.
"Growing climate impacts mean the costs of these and other hazards that are exacerbated by climate change, such as bushfire and cyclones, will have worsening repercussions for households, the financial sector and ultimately the economy itself.
"Numerous reviews from the Productivity Commission and others have highlighted these risks but our research finds that, with a few exceptions, there has been insufficient action from governments, insurers and most notably the banks - perhaps surprisingly as they are the mortgage lenders."
Connor noted that insurers are better placed to manage the impact of climate change on their exposures in the housing market.
"From a financial system perspective, insurers are more likely to be able to manage their climate housing impact risk as their exposure extends in 12 month premium periods, whereas bank mortgages cover 25 years." Connor said.
"This is a lot of available time for informing owners of changing risk and a lot of time for banks to accrue exposure to extreme weather risk– which some have begun to acknowledge in climate disclosure statements."
Connor stressed that more needs to be done in terms of information sharing between interested parties in a bid to protect Australian home-owners.
"People continue to buy homes that continue to be built and sold in areas that may be at more risk than they realise," Connor continued.
"Limited sharing of information possessed by public authorities, financial institutions and other stakeholders means buyers aren't always adequately informed, nor is relevant policy and decision-making."