Insurance and the business case for diversity | Insurance Business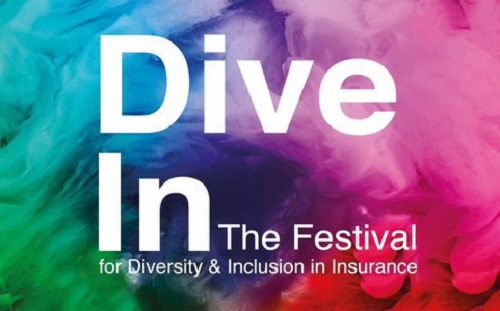 By Paul Lucas
So it's finally here. After months of hype, the
Dive In Festival
will kick off in Sydney today and run for three days around the world with events across the United Kingdom, as well as in Toronto, Canada; Singapore; and Columbus, Ohio, New York and Chicago in the USA. In total the event spans 16 cities across four continents.
However, the festival is designed to not only celebrate diversity, but to make the business case for it.
It's a message that should be relatively simple to put across when you consider that 64% of insurance CEOs are said to be concerned about the lack of availability of key skills hindering their growth. However, when you realise that there are more CEOs called John in the FTSE 100 than there are females, turning theory into practice seems to be a stumbling block.
That's why
Insurance Business
sat down with Pauline Miller, head of diversity and inclusion at Lloyd's of London, to discuss what can be done to make the message resonate. She believes that the need for diversity is getting across slowly – but that insurance is lagging behind other industries.
"It has been a very traditional industry," she said, referring to insurance. "The profile of those who work in the industry hasn't always been very diverse. We are seeing that our business is more and more global and that's the call for action for us – to reflect the business as it continues to grow.
"There has been a slow progression with women joining and being, for example, on the underwriting floor. I still meet people today who will tell me they were one of the first on the underwriting floor. So it's taken us a little bit longer in seeing more of that diversity in the industry – but I think we've made huge leaps and bounds in ensuring that we attract the most talent and having the most skilled workforce available."
According to Miller, the initial diversity focus for most companies is on gender. However, rather than seeing this as a "safe" option that most business leaders feel comfortable addressing, she sees it as a natural first step – and one that must be seen as just that: a first step.
"Gender tends to be the area that organisations focus on first because it's the one area where we tend to know a little bit more about our employees," she explained. "We can track gender quite easily - but then that needs to be expanded in areas like ethnicity, then LGBT, then disability.
"The issue is that we don't always hire the best person for the job if we don't always search the right pools for those candidates. What we regularly find is that individuals tend to hire like themselves because when you're under pressure and you need to make a hiring decision with time at the essence, you tend to hire the person you feel you can put the most trust in – and often that tends to be someone who is a bit like ourselves, similar background and experiences.
"In addition, if we don't give our recruitment partners enough support they will always search in the same pools – I have seen that in many organisations and many industries. We tend to reach out to the same networking groups. We have to think about – how do we make sure we haven't created job profiles that exclude individuals just by the way they are written, for example? We need to make sure that we are neutralising the profiles so that they are relevant to all individuals."
It's not just about ticking a moral box either – Miller believes there is a genuine business case for a diverse workforce.
"There are many reports that will attest to the fact that those organisations with more diversity on their board – gender and ethnicity – see a benefit with their bottom line," she said. "A
PwC
survey last year showed that organisations with a diversity and inclusion strategy were able to improve their bottom line. There is similar research from McKinsey, Lloyds – all high quality research arms that will all state that there is a bottom line impact. "
It's an issue that will affect your ability to recruit the best new talent too, with Miller pointing out that the Millennial generation and beyond is looking "for a different type of working environment."
"For example, we know more fathers coming into the workforce want to spend time with their families," she explained. "That's a difference to two generations ago."
This isn't just something for the big players in the insurance world to be thinking about either – it's something that affects everyone, including the smaller, high street broker.
"Brokers need to think about who their customer base is," Miller explained. "A high street broker may not think they have too much concern with disability, for example – but the reality is the majority of people acquire their disability, they are not born with their disability. If that's the case you don't know if the customer who is walking through the door is someone who has acquired the disability in the last six months who used to be a customer but something happened over that period.
"Also the smaller we become as a world – you don't know who you're engaging with and you've got to be able to engage with all of your potential customers. The customer base is changing."
The Dive In Festival is now bigger than ever before. It includes events with keynote speakers, celebrities who have particularly relevant messages around their own personal experiences; key professionals within the industry; and consultants who will be able to talk things through on how to approach things from a diversity perspective and ensure you create cultures that are open and welcoming.
If you're interested in taking part in any of the events, or finding out who the key speakers are in your area, you can download the app on
iPhone
and
Android
– or to find out more information
visit the website
now.
Related stories:
Lloyd's sees profits surge to $2.5 billion
Insurers to celebrate diversity and inclusion in Dive In Festival