Insurance association boosts footprint; talks with 'major industry bodies' about recruitment | Insurance Business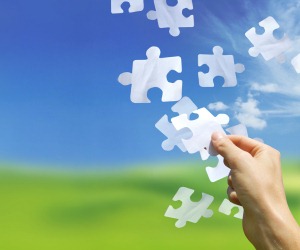 The Young Insurance Professionals Australia & New Zealand association have set up a new branch in the Northern Territory and are in talks with "major industry bodies" on a collaborative approach to target young people.
The NT branch officially goes live on 18 July,
Insurance Business
can reveal, and was formed by Caroline Gough from
QBE
and Sarah Kempton from OAMPS.
YIPs Australasian president
Sampath Soysa
said: "They thought it would be a good idea to get in touch with the local insurance professionals there and gauge their interest.
"We have managed to attract people who are committed enough and motivated enough to form a branch in Darwin. They have taken the initiative to contact us."
South Australia, Tasmania and the Australian Capital Territory are the only areas without YIPs representation but the organisation plans to remedy that this coming financial year.
Kathryn Considine, Australasian media and communications officer said: "Professionals in Tasmania have expressed interest in developing something there but we can only do one branch at a time as it does it involve a lot of work."
This comes as the organisation exceeds its 3,000 member milestone in Australia and New Zealand.
One of YIPs' main aims is to attract young talent into the industry. The ambitious organisation has started talks with "other major industry bodies" in a bid to work collaboratively on this.
Soysa said: "We've had preliminary discussions with other major industry bodies about looking to do a joint industry-wide approach [to targeting school leavers and university students] particularly career expos. That process is underway. Our aim is to have YIPs spearheading it."
Considine highlighted the lengths that some brokers are going to in a bid to recruit more graduates. "There are a lot of brokers who are recruiting through facilities such as Deakin University, which has a programme in which graduates do work experience and some of those students end up staying."
The body also plans to expand its network in to reinsurance with a view to opening up the area as a career path for members, as well as helping reinsurance professionals reach younger people.
The organisation has started talks with a group around this.
YIPs say the industry is more aware of the organisation and its aims but adds there is still some work to be done.
"There is still a disconnect between our considerable presence and high level executives who are barely aware we exist but are still trying to address issues of recruitment and retention in the industry," said Soysa.
He added: "We've certainly grown in confidence. We are constantly making sure we are committed to the original objectives.