Insurance battle over cancelled concerts | Insurance Business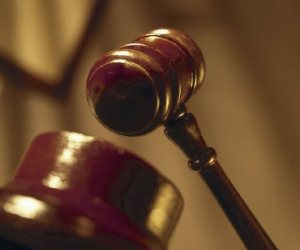 The Rolling Stones and their insurance underwriters face a court battle that could be worth over $12 million over shows cancelled in Australia and New Zealand earlier this year.
The shows, which were cancelled in the wake of the death of Mick Jagger's girlfriend L'Wren Scott, have been re-scheduled and are being played in Australia and New Zealand over the coming weeks. However, insurers have refused to pay out on the policy for cancellation.
According to reports, underwriters have been given permission to investigate the mental state of Scott, who committed suicide, in a bid to ascertain whether Scott was suffering with a pre-existing mental illness.
"Underwriters denied coverage under the policy because Ms Scott's suicide was an intentional act and not a sudden and unforeseen event beyond her control," a court document reportedly said.
Having refused to pay out on the policy and looking to investigate further, the underwriters face a counter-lawsuit filed by The Rolling Stones in London.
Scott was listed as one of 18 people on the insurance policy of Jagger but, according to
The Daily Mail,
High Court papers show that the insurance companies involved believe Scott's death was not 'sudden and unforeseen' or 'beyond her control' thanks to a pre-existing condition.
The underwriters filed a suit in New York last month and subpoenaed the executor of Scott's estate, the New York City medical examiner and Scott's assistant in an attempt to access Scott's emails or messages.
Now their investigation moves to Utah, where Scott grew up, as insurers wish to speak with Scott's brother, Randall Bambrough, to find out more about her mental state.
Before the tour of Asia, Australia and New Zealand, The Rolling Stones took out an insurance policy worth $23.9 million to cover cancellations related to death or injury of loved-ones.
In the wake of Scott's death, Jagger was ordered by his doctor to rest for 30 days which led to the cancellation of the Australia and New Zealand leg of their world tour.