Insurance boss avoids public broadcast amid security concerns | Insurance Business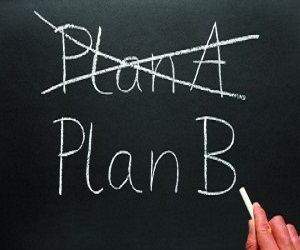 Real concerns over personal security contributed to the boss of the Insurance Council of New Zealand (ICNZ) not appearing in a live broadcast at Shirley Boys High School in the heart of New Zealand's city of Christchurch on 4 September.
The Campbell Live broadcast on 3News, which was set to mark the fourth anniversary of the first Christchurch earthquake, invited CEO Tim Grafton to be involved, and was due to give the programme's audience a chance to air their frustrations and questions.
Earthquake recovery leaders such as New Zealand Earthquake Recovery Minister Gerry Brownlee and Earthquake Commission (EQC) CEO Ian Simpson, along with Tim Grafton, were expected to respond on the spot as part of the format of the broadcast.
However, Grafton has told
Insurance Business
New Zealand
that he had notified the producers from the time of their initial invitation that he would not attend the broadcast. He revealed this was compounded by threats to his security.
"On the night before and on the day I received advice that gave me rise to concerns about security which further confirmed the decision I'd already taken," he told
Insurance Business
. "There were security concerns to my safety."
Grafton refused to be drawn on the details, for fear of encouraging copycat acts. "I'm not going to go into any detail because I think those sorts of things just encourage people potentially to do that sort of stuff," he said.
The programme's producers had annecdotally invited 'a hostile audience' of Christchurch residents with unresolved issues from the earthquake to come and air their frustrations, and it was broadcast just three days after a shooting in Ashburton Winz.
The Minister also pulled out of the broadcast. An EQC spokesman was reported as saying that last Monday's shooting had intensified the focus on personal safety as EQC staff had received threats in the recent past.
And a spokesman for Brownlee was reported on stuff.co.nz as saying that a live television show was not the best place to help people with complex insurance problems, especially if relevant information was not supplied in advance.
Grafton agreed with this saying those are all issues that are rightly and appropriately addressed to the insurer concerned.
The ICNZ will be filing a complaint with the Broadcasting Standards Authority (BSA), after Grafton took issue with the fact he was made to appear as if he had turned down the opportunity to appear at the last minute.
"Campbell Live somehow created the impression that we were going to go on but my position all along had been that we were not going on live.
"But quite consistently we offered a one on one pre-recorded interview on at least half a dozen occasions and also on the day of 4 September when I was in Christchurch I made myself available for an interview which they did not acknowledge on the programme, suggesting that I'd cancelled out at the last minute.
"It's not the first time Campbell Live have provided what I would consider a lack of balance in their programmes on earthquake issues, and I was just disappointed. It's very frustrating because I think the programme lacked balance."
Grafton confirmed he would be putting together a complaint this week.
"The Broadcasting Standards Authority guidelines in this area are very clear that because of a non-appearance it does not absolve a broadcaster of the responsibility to add balance to that programme."