Insurance broker sets sights on being 'major player' | Insurance Business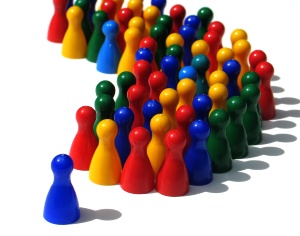 NAS Insurance Brokers has detailed long-term plans to be a 'major player' in the insurance broking industry as the industry matures, capitalising on consolidation and diversification initiatives.
Managing director James How has told
Insurance Business
that the group will target further organic growth in AR numbers over time to add to its current, fast-growing, 350-strong network.
"I see this as a maturing part of the industry, and I think there will be consolidation over time, as the market follows the path that most Australian markets do as they mature," How said.
"As it occurs and when it occurs, I think there will be consolidation in AR cluster groups over time, and we are looking to position ourselves to be a major player."
How said the group had so far grown through word-of-mouth and referrals rather than marketing to new brokers, saying the group had "hardly spent a marketing dollar in our history".
"That's not bad for a $200m-plus GWP business," How said. "But it's getting harder, it is a maturing industry, so one of the key aspects of our growth from now on will be actually getting out there and targeting areas of significant business growth."
How said a core part of NAS' overall GWP growth during the last 4 years had come from the pursuit of corporate distribution relationships, something he says is unique in the market to date. Under this model, a diverse selection of brands work under the NAS licence, if they are looking to provide a whole of service proposition to their own client base.
"That represents a significant part of our revenue, and it wasn't there three years ago," he said.
How said the group's new general manager of broking services, Matt Boon, and its general manager of sales and service, Burkhard Meffert, would be key planks in the group's arsenal as it looks to upgrade its broker service and offering.
He said the group was looking at segmenting its offering, something it had not done before. "That will be about looking at what segments we are strong in; at the moment we have 150 markets available to our brokers, and we operate quite an open model which has been a key differentiator for us."
The group will also build a placement service for brokers that will assist those brokers who may need some assistance or don't have the skills to handle particular types of business they encounter.
How said such initiatives would assist in further growing its AR network organically over time.
"We help ARs grow their business and brand not ours – we have what I call a virtuous model – where if they grow, we grow, we don't win if they don't win."