Insurance broker's affair Zumba instructor lands him in hot water | Insurance Business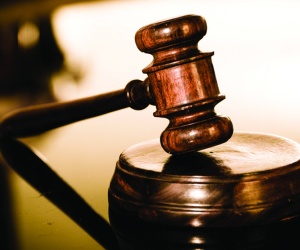 Insurance broker's spicy prostitution racket rumbled
An insurance broker has been found guilty of promoting prostitution after it emerged he had helped a Zumba instructor turned her dance studio into a brothel.
Mark Strong Snr, of Maine, USA, managed Alexis Wright's prostitution business at the Pura Vida Zumba studio and watched the live sex acts via Skype from his home 100 miles away.
The duo had online chats in between sessions and, in one recording, 57-year-old Strong is thought to be telling Wright "it would be nice to get three in somehow".
It was revealed in court this week that husband and father, Strong, and Wright were having an affair but Strong said he did not profit from her prostitution.
It is not known which company Strong works for. He is due to be sentenced on March 19.
It is reported that Wright has more than 150 clients and made US$150,000 over 18 months. Wright is charged with more than 100 counts of prostitution and tax violations. She is due to stand trial in May.
Gaga goes after the big guns at Lloyd's
Eccentric pop star Lady Gaga is suing Lloyd's of London for rejecting her terrorism claim after she pulled out of a concert because of threats from Islamic extremists.
Gaga was due to perform at a sold-out show in Indonesia but the Islamic Defenders claimed the gig no different to "satanic worship" and vowed to disrupt the show.
When Indonesian police said they could not guarantee Gaga's safety, she pulled out.
Gaga's management company Atom Factory and her tour partners, Live Nation LG Tours and Mermaid Touring, are seeking $150,000 in damages.
Lloyd's will dispute the case.
Buyers beware
Car buyers thinking about purchasing a Honda Torneo or a Subaru model should think again after research found they were the most frequently stolen cars in New Zealand.
The Honda Torneo, Subaru Impreza, Subaru Forester, Subaru Legacy, Nissan Skyline, Nissan Cefiro, Nissan Sunny, Mazda MPV, Honda Integra, and Mazda Atenza are the top ten most frequently stolen cars, according to the AA.
The survey found that cars made before 1997 are twice as likely to be stolen as a car manufactured from 2005 onwards. Cars parked on the street or in the owner's driveway at night were also most commonly stolen.
One customer moved house after his Toyota was stolen from the street outside his property, torched and dumped in a riverbed. Having replaced the car, that vehicle too was stolen, from outside his new property, and found burnt-out in the riverbed.