Insurance brokers encouraged to enter industry award | Insurance Business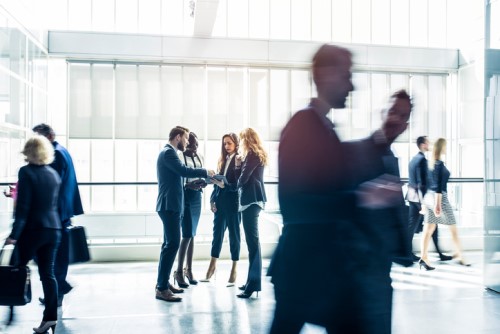 Young brokers and insurance professionals are being encouraged to enter an upcoming industry award this week with one senior figure saying participation offers a host of career benefits.
Sue Vidler, treasurer and board member for the Australian Insurance Law Association (AILA) urged young professionals to get involved with the 2019 Ron Shorter Memorial Award.
Launched in 2012, the public speaking competition was the brainchild of former Colin Biggers & Paisley practice manager Ron Shorter, who sadly passed away in 2012.
While Shorter was unable to make his idea a reality during his lifetime, the NSW chapter of AILA stepped forward to ensure the initiative was not lost.
"Ron Shorter recognised that public speaking abilities are important in the insurance industry and that's why he had the vision of an award to encourage young people to gain these skills," Vidler told Insurance Business. "Others in AILA took the then-infant plan on board to launch the award after his death."
Open to professionals in the insurance industry under the age of 35, applicants must nominate a topic on which they would present if selected to participate and explain how they would benefit from public speaking coaching.
Those chosen will then attend public speaking workshops before delivering a two-minute presentation on their chosen topic. Three finalists from each jurisdiction will then receive additional training before delivering a 10-minute speech on their topic.
Four overall finalists will then be chosen to receive flights, accommodation and registration for the AILA National Conference, where they will deliver their winning speeches.
"Participants benefit by raising their profile through speaking publicly on an insurance topic they are passionate about and by meeting peers and luminaries from the insurance industry," said Vidler.
She also told Insurance Business that more experienced figures in the insurance space should consider encouraging promising employees or colleagues to get involved.
"Employers, managers and more experienced professionals should definitely encourage young professionals to get involved," she said. "AILA also has a mentoring program and hopefully some mentors will recognise young professionals who could benefit."
In addition to boosting the skills and confidence of young professionals, Vidler also said the award has a positive impact on the industry in general.
"The Ron Shorter award benefits the entire industry by upskilling young professionals and encouraging their creativity and critical thinking," she said. "It's helping to create the leaders of the future. Fear of public speaking is common, but being involved with this award can help young professionals overcome that."