Insurance brokers face 'a great deal of pressure' | Insurance Business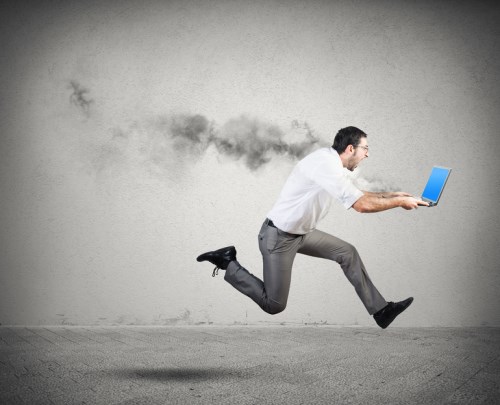 Brokers face "a great deal of pressure" as changing customer attitudes could dramatically change the industry, an innovator has said.
Scott Walchek, CEO and founder of on-demand insurer Trōv, said that insurance brokers face a difficult time ahead as clients continue to signal their desire to move business online and while business may remain strong in the short-term, there could be long-term changes.
"There are still complexities and those complexities are going to remain for quite some time around commercial protection and maybe somethings in healthcare so for a while that will still be a useful conversation," Walchek told
Insurance Business.
"I think there is a great deal of pressure on intermediaries serving the new generation.
"There is still a long time when this existing book of business is going to run off but I think the new book of business is forward facing."
Trōv, which allows users to arrange insurance for single items at the swipe of a smartphone is currently available in Australia only but expansion to the United States, Europe and Asia is on the cards, Walchek noted.
The business currently only insurers consumer devices but Walchek said the business is "going to be on an aggressive categorical expansion over the next several months and quarters."
The industry is currently at a unique inflection point, Walchek continued, as technology continues to have its presence felt.
"We are at this Janus-faced moment where incumbents are looking at their existing book of business and the industry that they have built around it and are wondering how do they rationally run that business off over time while they are also facing the other direction and thinking there is a little bit of existential risk," Walchek said.
"The backward facing guys, they were fully dependent on their agents and brokers and their existing, arcane practices. The forward looking guy is a whole different world and that is a little scary for people and is such an interesting moment to define."
It is not just brokers that face a changing industry, Walchek continued, as all those involved in the insurance value chain will need to analyse their business moving forward.
Walchek praised Trōv's Australian partner
Suncorp
for internalising their own disruption and said that other insurance business should look outside to help future-proof.
"Particularly for a business that is burdened with arcane practices, legacy technology and burdensome distribution, they [insurance businesses] need to be looking outside of themselves and realising that if they don't get nimble, if they don't figure it out, that it will end up being their own demise.
"They do that at their own peril."
Related stories:
Major insurer unveils stake in 'world-leading' insurance platform
Insurance industry presents 'terrific opportunity' for disruption