Insurance Business launches the search for Australia's 'Elite Brokers' | Insurance Business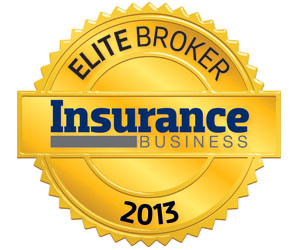 Entries for the inaugural Insurance Business Elite Brokers ranking are now open. In a first for Australia, Insurance Business will rank the top 30 individual insurance brokers based on criteria such as premium income, client retention, policies written and number of new clients introduced to the business during the 2012 calendar year.
A place in the Insurance Business Elite Brokers ranking is clear recognition of your professional standing as one of the leading brokers in the Australian insurance market, and by making a submission you are giving yourself a chance to be included in the rankings.
Those that are recognised as Elite Brokers will be able to use this ranking as a valuable marketing tool. Not only will it enhance your reputation and credibility within the profession, it will also reinforce the quality of your service with existing and future customers.
Key Media managing director of business media Justin Kennedy said the ranking would serve as a valuable marketing tool for those recognised as Elite Brokers.
"The Insurance Business magazine and website are committed to meeting the information and business development needs of insurance brokers," said Kennedy.
"That's why we are extremely proud of this new Elite Broker initiative, which we believe will provide top brokers with a significant endorsement from an independent source, supporting their individual efforts to attract and retain customers."
To enter, simply take a few minutes to supply some basic metrics about yourself and then click submit. To be eligible you will need to be either a licensed insurance broker or authorised representative working for an Australia headquartered brokerage.
CLICK HERE to enter the Insurance Business Elite Broker rankings now.