Insurance Business reveals Elite Brokers | Insurance Business Australia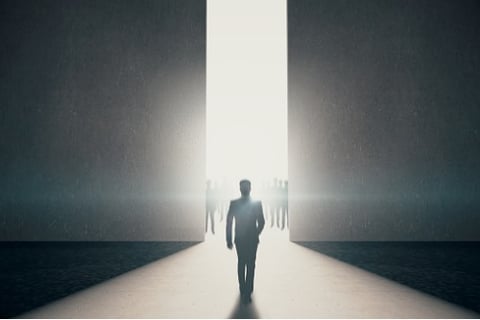 Since 2013, the Elite Brokers list has been among the most highly-anticipated features within the Insurance Business editorial calendar, attracting applications from across the country and ultimately showcasing some of the industry's most successful professionals.
This year is certainly no different, and the brokers included in the 2019 list range from industry veterans with a lifetime in the field to relative newcomers with just five years' experience.
Location also seems to have little bearing on success with brokers based everywhere from regional towns and suburban hubs to bustling city centres – and everywhere in between.
Of course, all of the brokers featured in this year's list share one thing in common – they're thriving in Australia's highly competitive environment to stay ahead of the pack.
This year, Michael Stewart – who has been a regular feature on the Elite Brokers list – managed to clinch the number one spot.
Stewart, who set up his own brokerage back in 2008, admitted to Insurance Business that he was humbled by the win and said it hadn't all been smooth sailing since going solo.
"One of the greatest challenges with starting out was loneliness," admits Stewart. "Going from an office of 20-odd people to just me – unless you've got the radio going, it's pretty silent tapping keyboards on your own."
Winning new clients, after his previous ones were ruled out due to a restraint of trade, was also a challenge that Stewart had to overcome the old-fashioned way.
"It was a very humbling experience walking down my local shopping strip, knocking on doors or buying a coffee because it's a good way to get some business," he said.
Thankfully, Stewart's team is now nearing 10 – including a data entry professional overseas – so the workplace loneliness has long since evaporated and he's re-established an impressive book of clients.
The full 2019 Insurance Business Elite Brokers list, in chronological order, is as follows:
Michael Stewart, Stewart Insurance Group
Avi Tatarka, Scott Winton Insurance Brokers
Victor Dabrowski, Securitex Insurance Services
Matthew Bates, Bell Partners Insurance
Ken Dixon, Dixon Insurance Services
Karen Hardy, Acme Insurance Brokers
Daniel Webber, Webber Insurance Services
Robert Cooper, CPR Insurance Services
Dale Hansen, Austbrokers Coast to Coast,
Gavin Doherty, Marsh
Bonni Gordon, Global Risks
Lara Morgan, Allinsure
Dave Stott, Adroit Insurance
Kate Fairley, Simplex Insurance Solutions
Kay Jackson, Simplex Insurance Solutions
The list was compiled using an objective means of ranking the best-performing insurance brokers in the country – not just those with the biggest portfolios or the largest clients.
Each broker was required to supply their own details to be eligible, along with details of a contact who could verify those figures. The criteria included number of policies written, total revenue, revenue per policy, number of clients, new clients, new client revenue, and client retention.
Each broker was ranked in each of these measurements, and the sum of all of their rankings was calculated to determine the overall winner.